Black Lace Hat with Crimson Flower
Malcolm Zander
2012 Size H: 6 in W: 15 in D: 32 in
Sold
Hat and band bigleaf maple wood. Flower madrone burl. Ribbon compressed cherry. See attached detail images. Can also be displayed as a wall hanging - see accompanying detail image.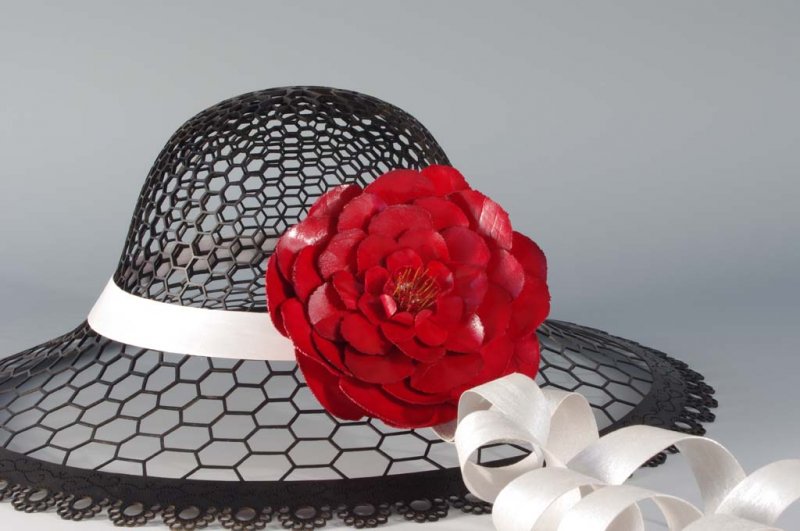 Close-up, detailing flower.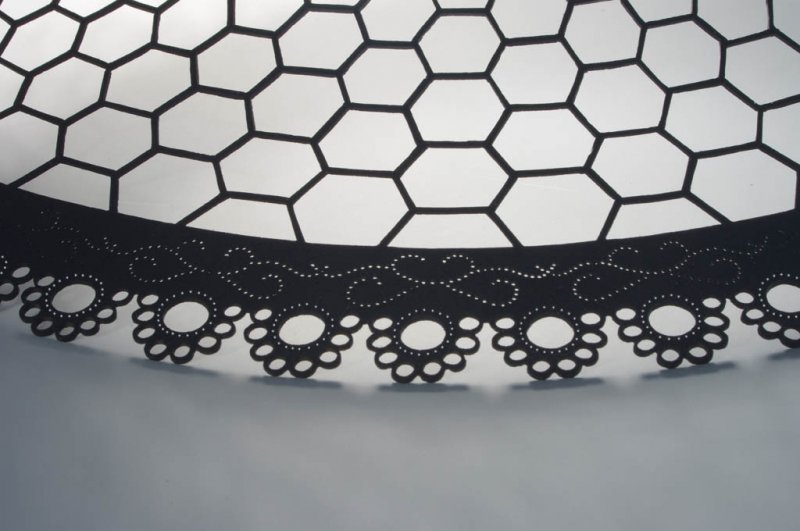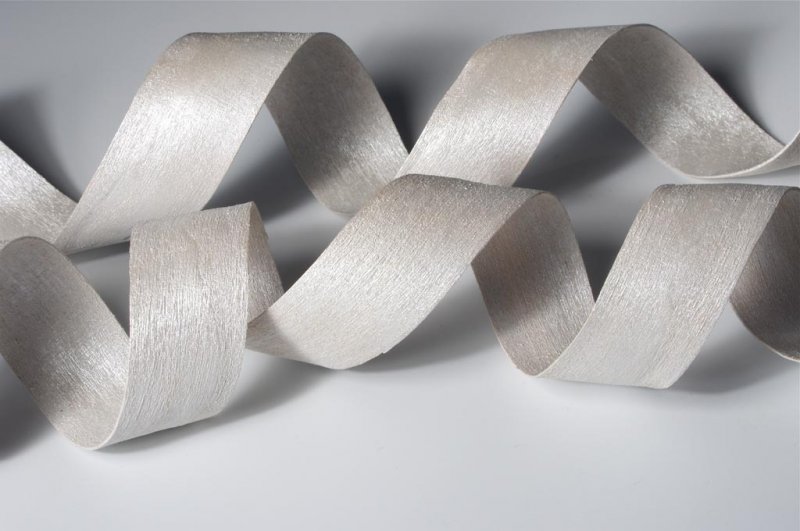 Detail of compwood ribbon. Thread count is about 100/in.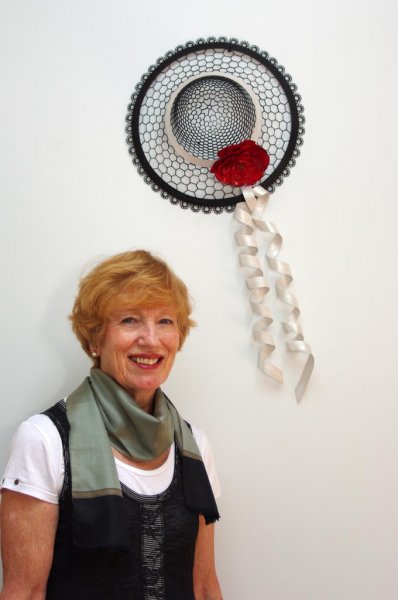 As a wall hanging, together with my wife Jan.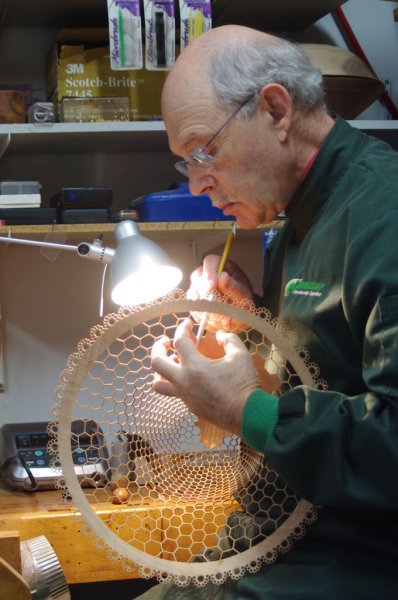 Filing hat. Each hole is filed clean and smooth with a 200 grit diamond needle file, then 600 grit, 5-20 min/hole.
Return To Top