Sgt. Jajo, Working Military Dog
James Mellick
2018 Size H: 56 in W: 42 in D: 26 in
Carved, painted and burned poplar, cherry, spalted sycamore, walnut. "Sgt. Jajo, Military Working Dog" commemorates the story of handler Sgt. Patrick Tutko and K9 Sgt. Jajo who barely survived a remotely detonated IED in Afghanistan in 2012. Sgt. Tutko and K9 Sgt. Jajo were with the Black Lions, 28th Army Battalion. The story was brought to my attention by the physician who saved their lives in the field hospital. Sgt. Jajo was born with the tip of his ear missing. Sgt. Jajo will be part of the exhibition Wounded Warrior Dogs & Faithful Companions at the Southern Ohio Museum in Portsmouth, February 17 through April 14.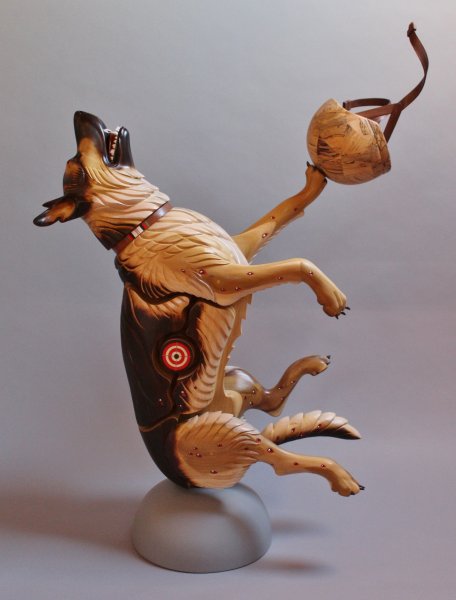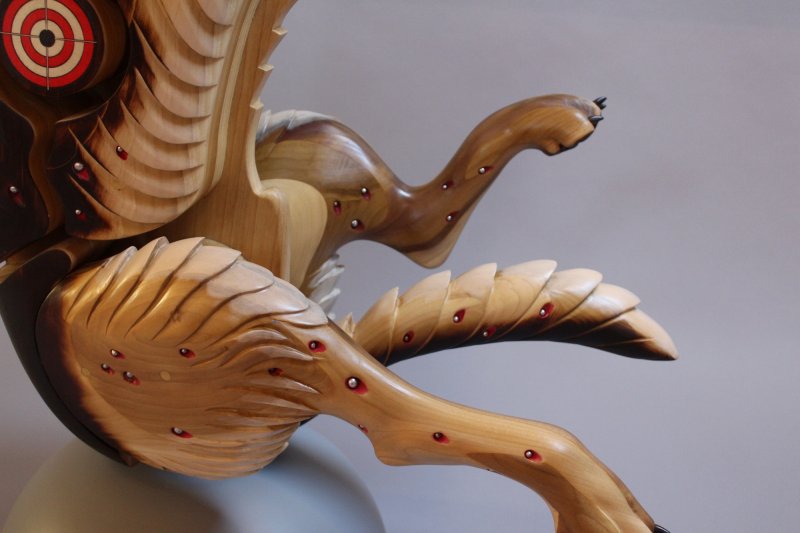 Shrapnel polished aluminum pellets made from aluminum rod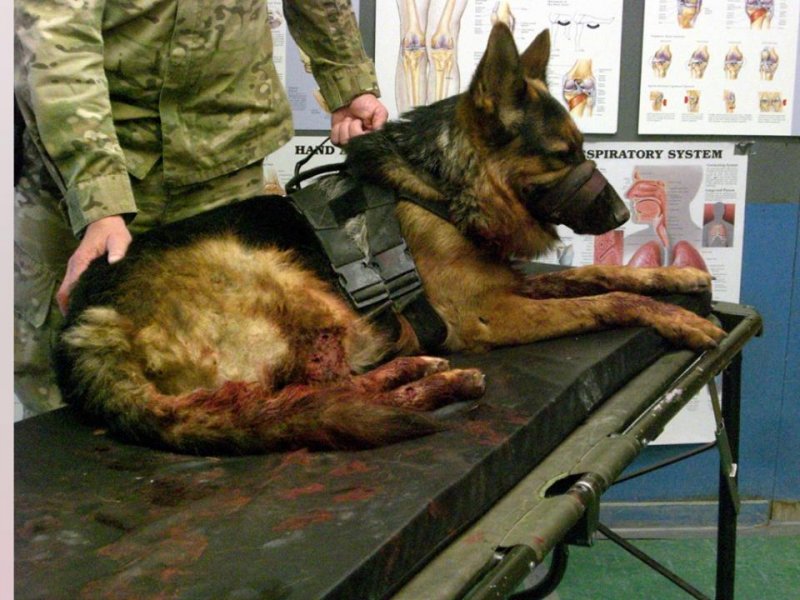 K9 Sgt. Jajo in Field Hospital, Afghanistan 2012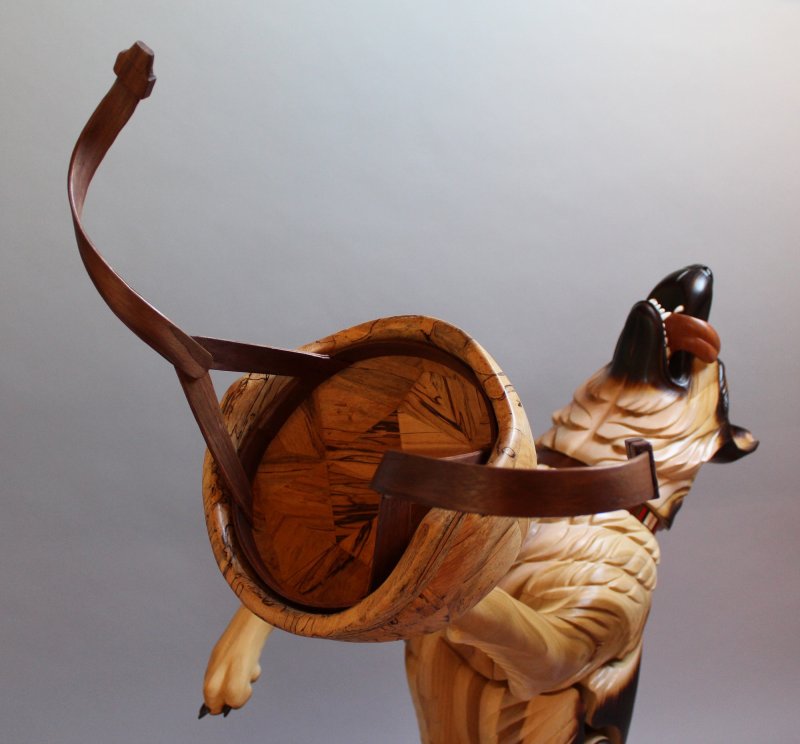 Camouflaged helmet is created of spalted sycamore beginning with a geodesic dome assemblage.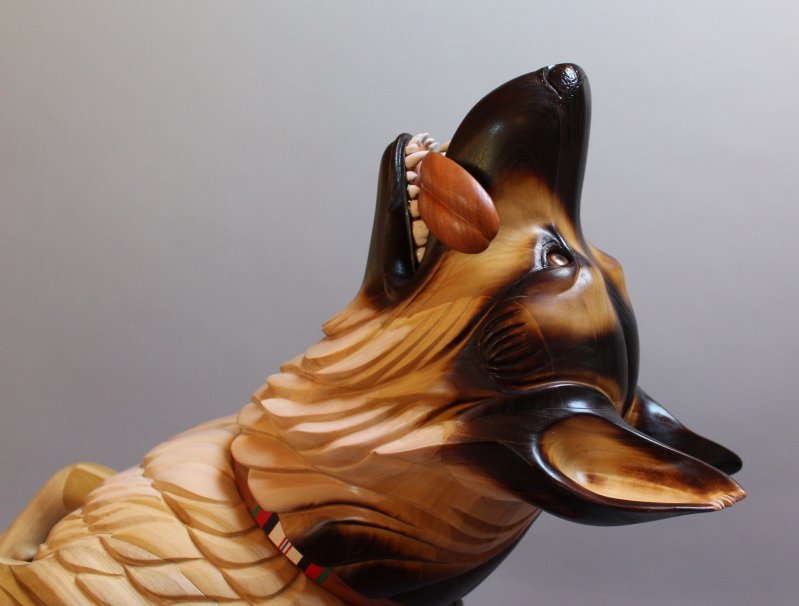 Jajo was born with the tip of his ear missing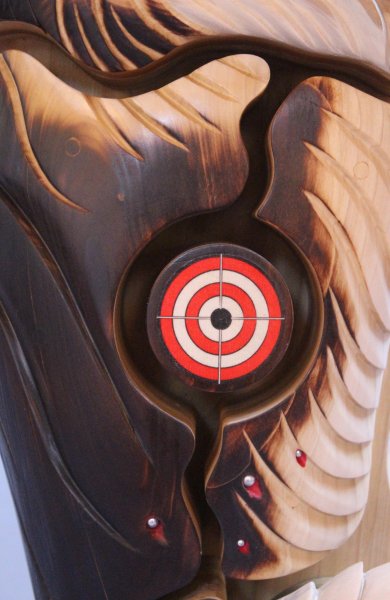 Handlers and dogs are valued targets of the enemy
Symbol of the Black Lions, 28th Army Battalion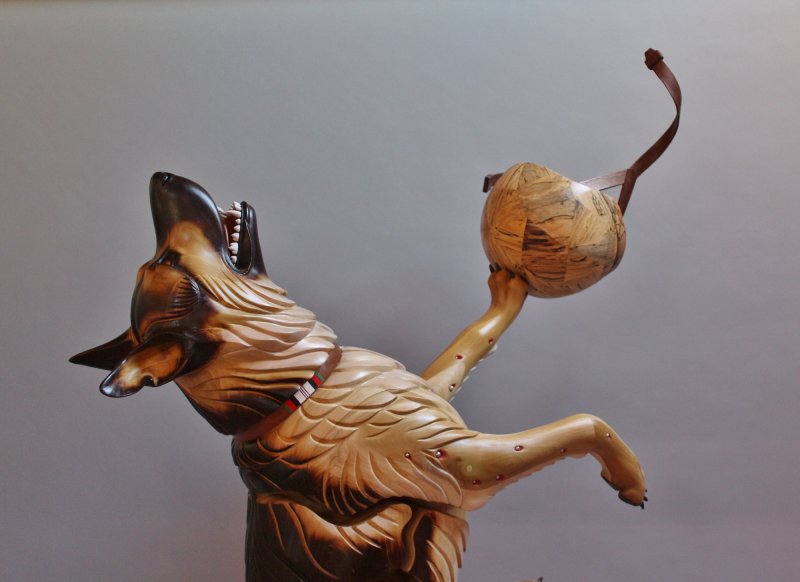 Return To Top