Wounded Warrior No. 6: Blessing and Mercy
James Mellick
2016 Size H: 40 in W: 40 in D: 18 in
Laminated and carved old growth cherry, copper eyes, painted basswood. This is the sixth dog created for a traveling exhibition of "Wounded Warrior Dogs" to honor and raise support for their wounded human companions in battle. The Doberman Pinscher represents the war dog of the second world war and wears the service ribbon of the South Pacific campaign. This is an allegory for the wounded veteran of the "greatest generation". This dog without a prosthesis is at peace with himself and his condition. Birds sitting on the backs of my animals symbolize spiritual guides--guardian angels perhaps.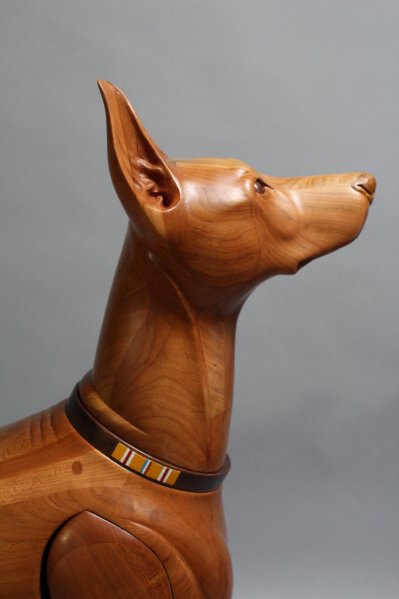 Cherry is my favorite wood to carve and it is a sacrilege to paint it. I decided it would be a red Doberman.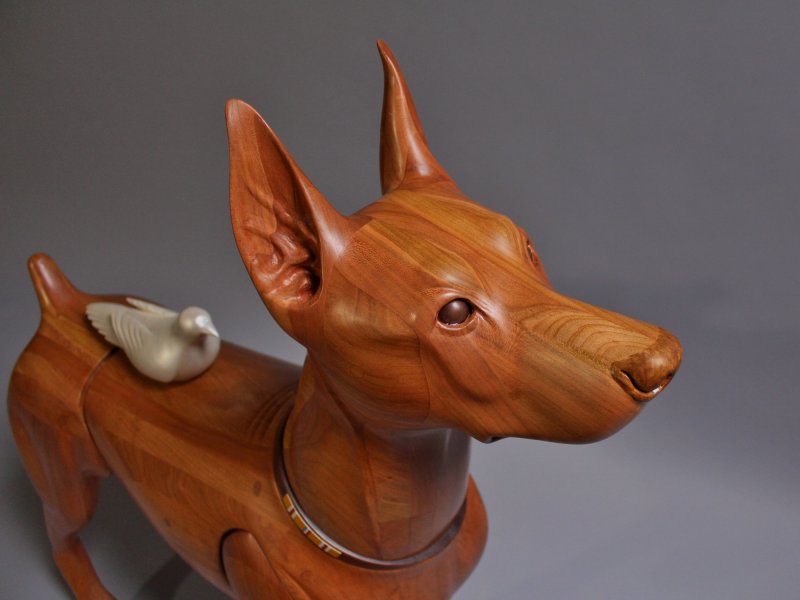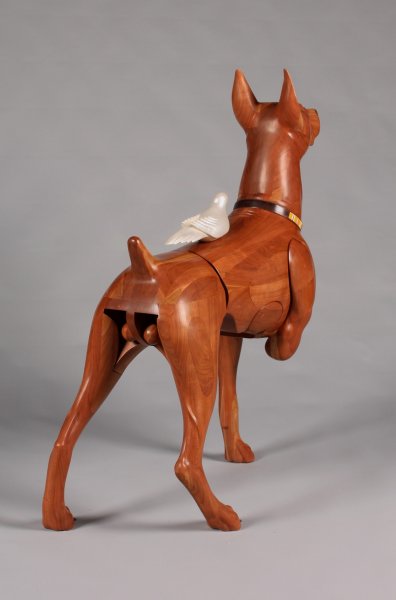 I added a couple of details not done for my other warrior dogs.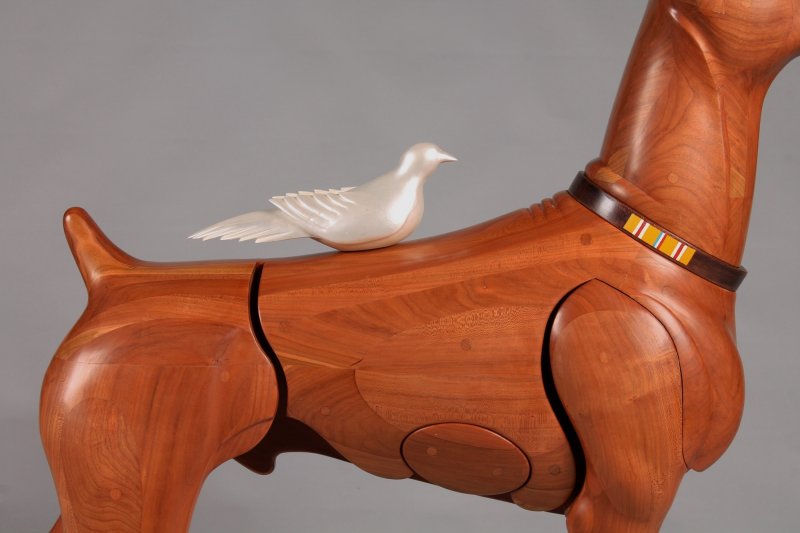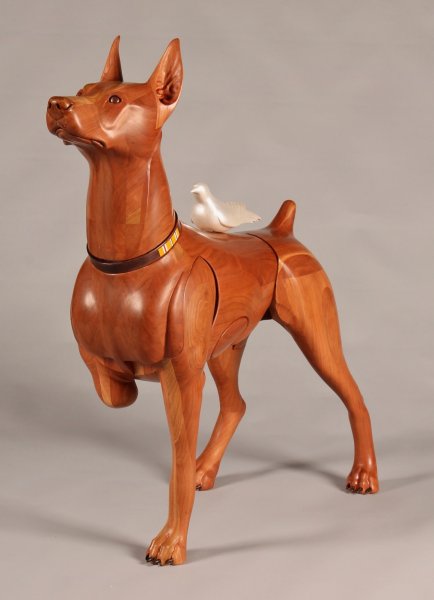 Wounded Warrior Dogs on display at the Canton Museum of Art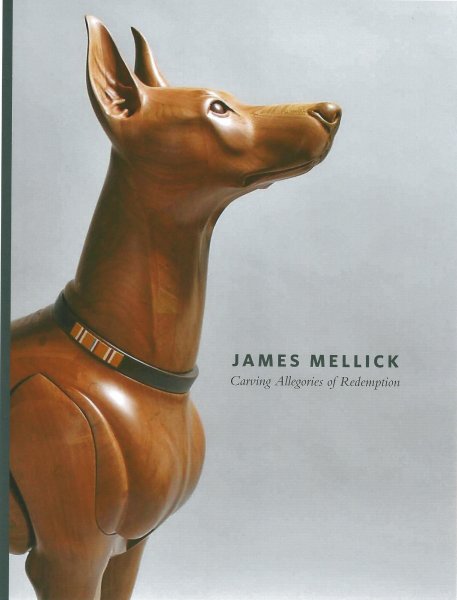 James Mellick, Carving Allegories of Redemption available for $30 including sales tax and shipping. This is the story of the purpose and creation of the Wounded Warrior Dogs Project, the veterans response and winning the $200,000 Grand Prize by the vote of the people at ArtPrize 8, in Grand Rapids Michigan.
Return To Top