Wounded Warrior No. 5: The Way Back
James Mellick
2015 Size H: 27 in W: 60 in D: 18 in
Laminated, carved, bleached, burned cedar with copper eyes and paint details. This is the fifth dog created for a traveling exhibition of "Wounded Warrior Dogs" to honor and raise support for their wounded human companions in battle. The German Shepherd represents the thousands of dogs left behind at he end of the Vietnam war. At this time the wounded warrior dogs are not for sale (NFS). The intent is to have an installation of seven dogs by the end of 2015. Three dogs won the people's choice award in the Ohio State Fair. Five dogs are on display at the College of the Ozarks from November 9, 2015 to January 15, 2016 and seven dogs will be on display at the Canton Art Museum from April 23 to July 17, 2016. https://www.youtube.com/watch?v=V_yepj2D5Mg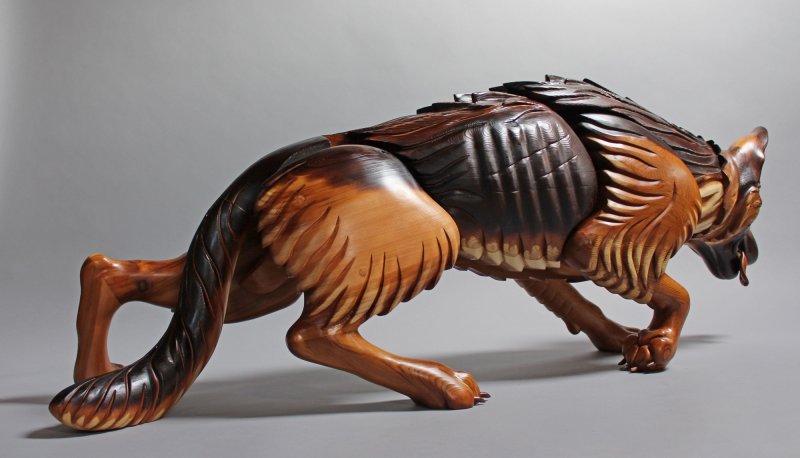 A Vietnam scout dog handler recently told me that at the beginning of a mission the dog would be healthy and filled out and by the end of the mission the ribs would be showing. I got this right and the conversation confirmed it.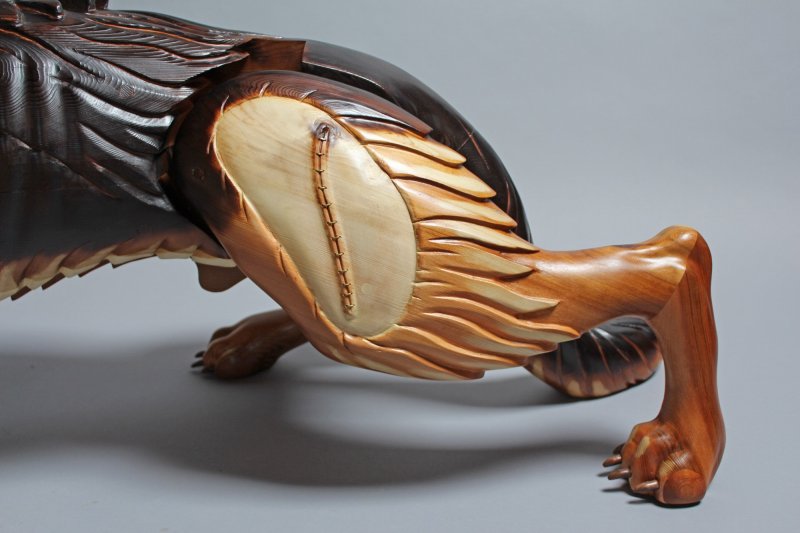 This surgery scar is common place for German Shepherds with low slung hips prone to hip dysplasia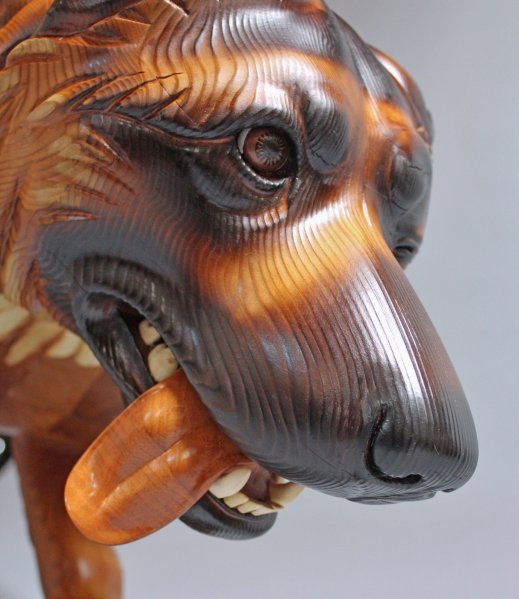 Tongue is carved cherry and teeth are bleached maple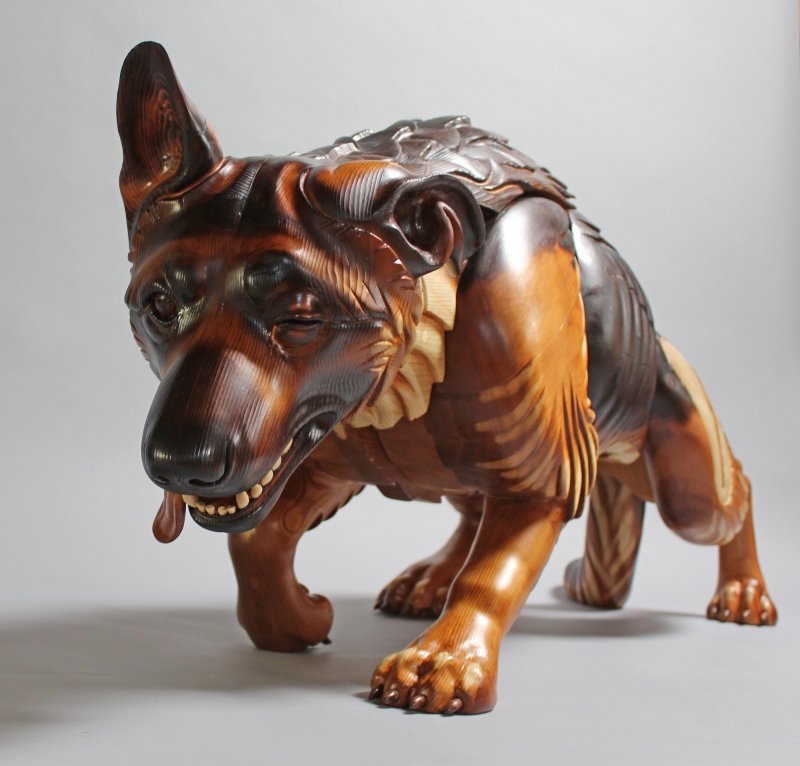 The left eye is swollen shut.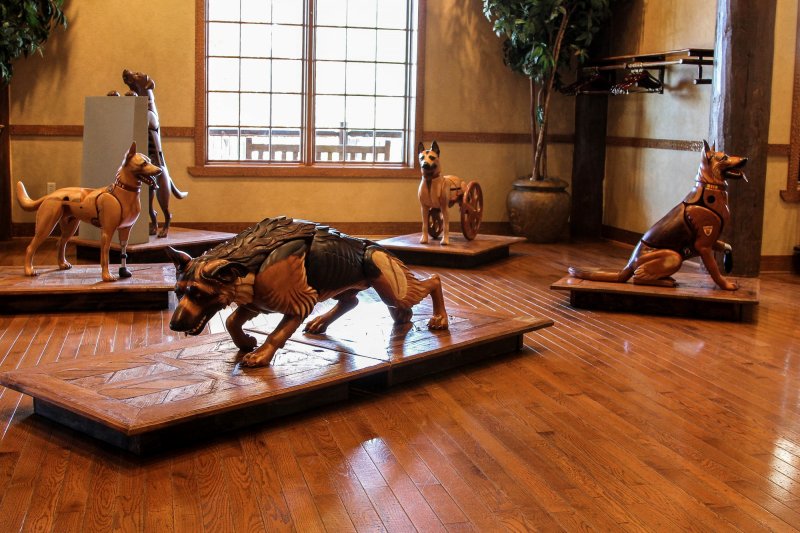 The first five Wounded Warrior Dogs on display at the Keeter Center, College of the Ozarks
Return To Top