Wounded Warrior No. 4
James Mellick
2015 Size H: 64 in W: 20 in D: 14 in
Laminated, carved walnut with mixed media details. This is the fourth dog created for a traveling exhibition of "Wounded Warrior Dogs" to honor and raise support for their wounded human companions in battle. The Chocolate Lab wears the Iraq war service ribbon and is based on the bomb sniffing dog Cici who was recently reunited with his handler who lives in Grand Rapids, MI. At this time the wounded warrior dogs are not for sale (NFS). The intent is to have seven dogs for a small show by the Fall of 2015. I am currently looking for corporate sponsorship to handle, promote and cover the costs of delivering the work to each exhibition venue.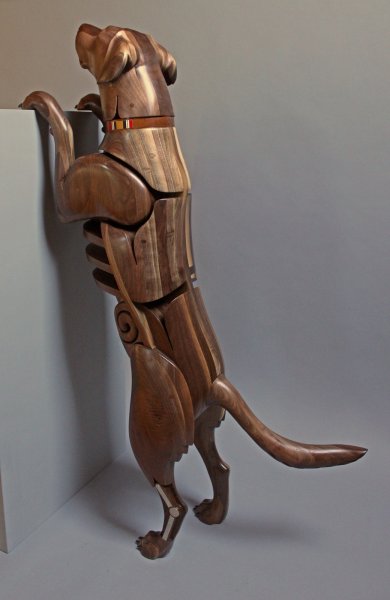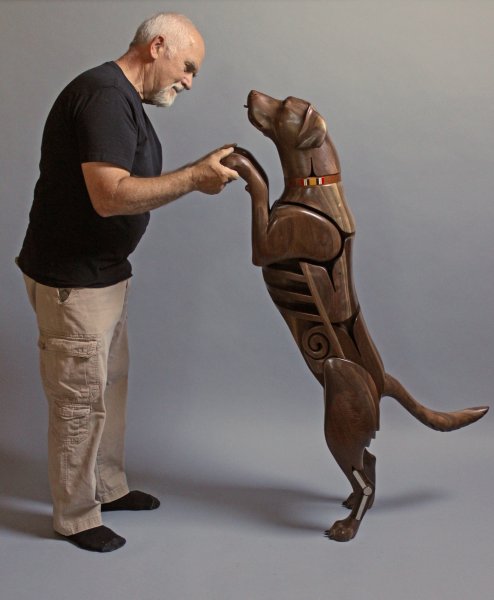 The Artist Greets His New Creation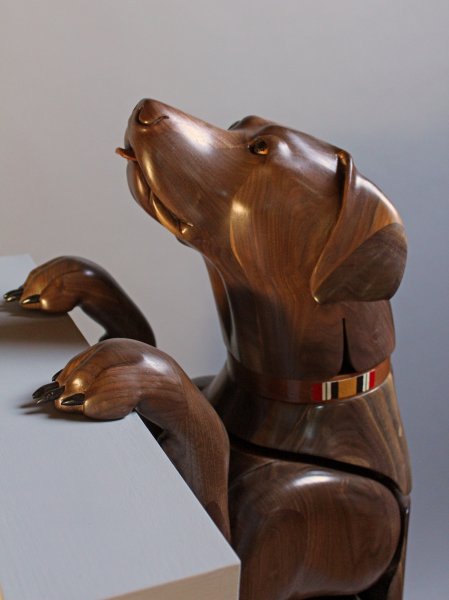 Head Detail of Wounded Warrior No. 4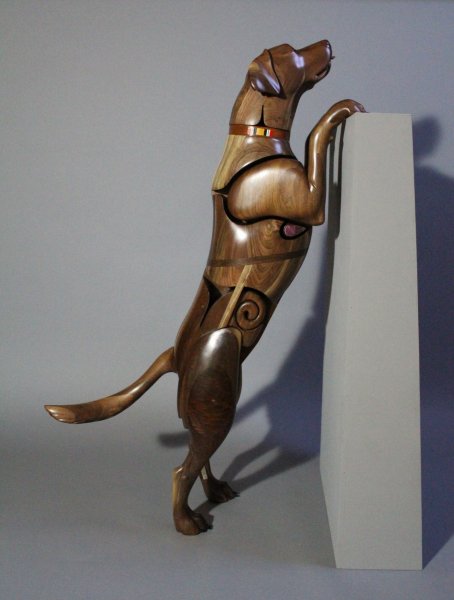 Non-injured Side of Wounded Warrior No. 4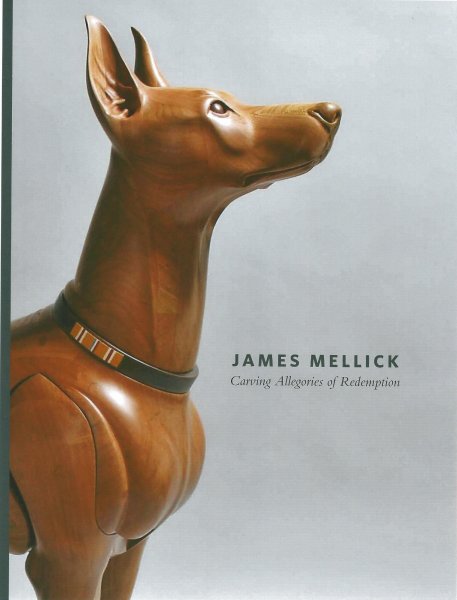 James Mellick, Carving Allegories of Redemption available for $30 including sales tax and shipping. This is the story of the purpose and creation of the Wounded Warrior Dogs Project, the veterans response and winning the $200,000 Grand Prize by the vote of the people at ArtPrize 8, in Grand Rapids Michigan.
Return To Top