Wounded Warrior No. 3
James Mellick in collaboration with James Ward of General Cad Services
2015 Size H: 38 in W: 46 in D: 14 in
Not for sale - For traveling exhibition only, separate commissions accepted
Laminated, carved, bleached, burned cedar with copper eyes and paint details. Prosthetic foot is digitally printed plastic with a working hinge and painted. This is the third dog created for a traveling exhibition of "Wounded Warrior Dogs" to honor and raise support for their wounded human companions in battle. The German Shepherd represents the thousands of dogs left behind at he end of the Vietnam war. At this time the wounded warrior dogs are not for sale (NFS). The intent is to have seven dogs for a small show by the Fall of 2015. I am currently looking for corporate sponsorship to handle, promote and cover the costs of delivering the work to each exhibition venue.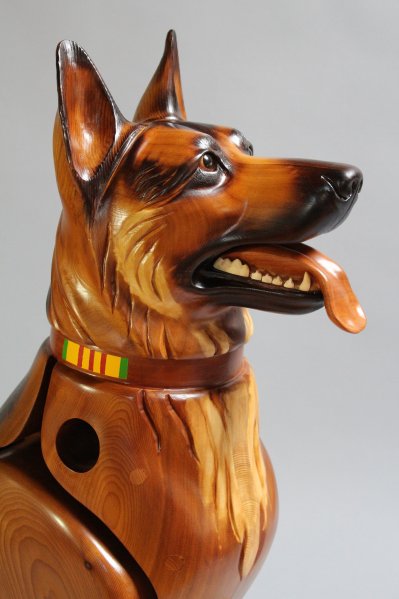 The eyes are inlaid and painted copper, the tongue is cherry and teeth bleached maple.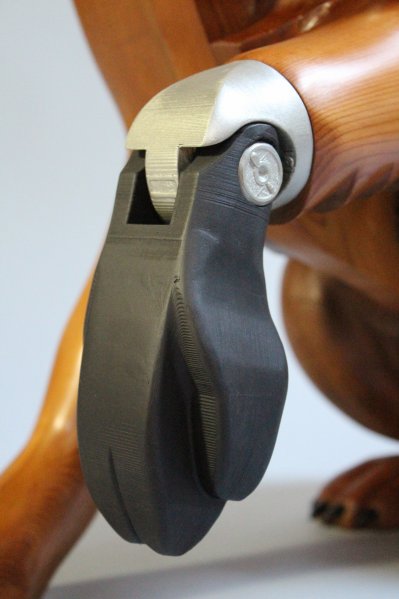 The prosthetic foot is digitally printed, shaped, sanded and painted plastic.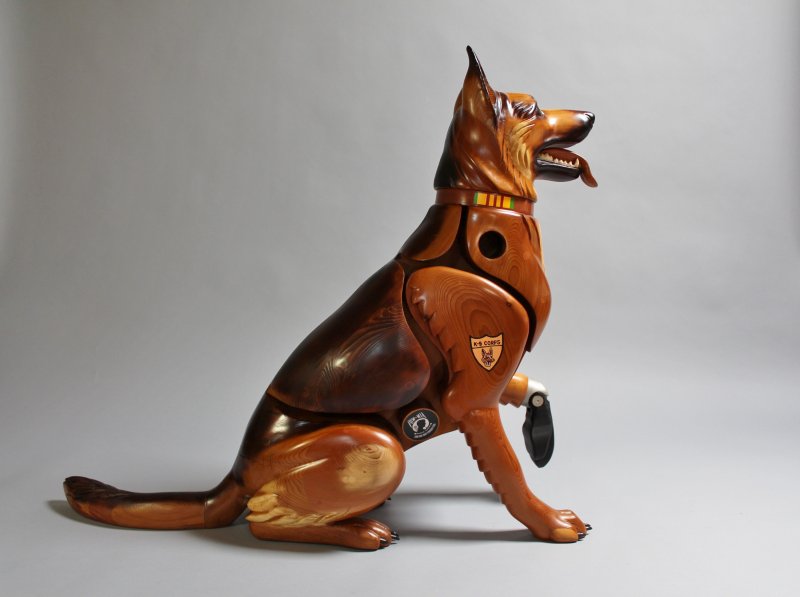 View of painted decal details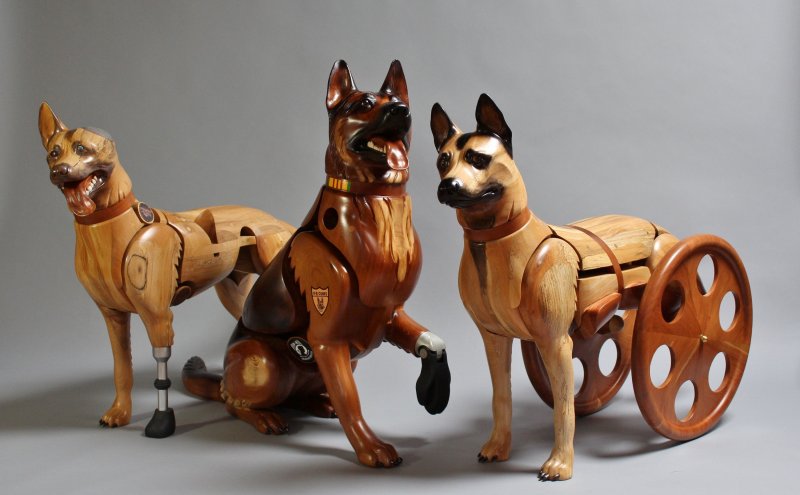 Wounded Warrior Dogs Installation to date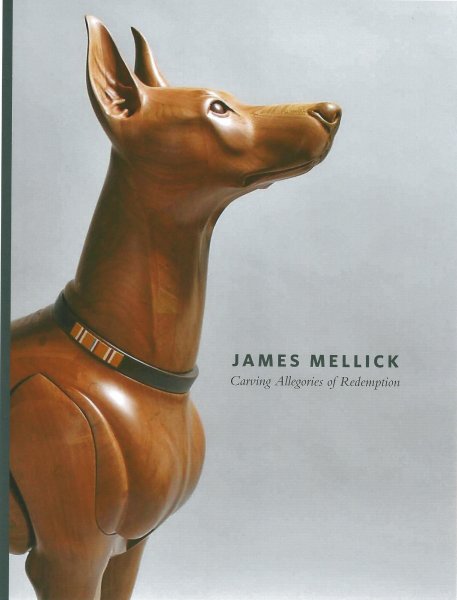 James Mellick, Carving Allegories of Redemption available for $30 including sales tax and shipping. This is the story of the purpose and creation of the Wounded Warrior Dogs Project, the veterans response and winning the $200,000 Grand Prize by the vote of the people at ArtPrize 8, in Grand Rapids Michigan.
Return To Top