Wounded Warrior No. 2
James Mellick
2015 Size H: 34 in W: 16 in D: 44 in
Laminated and carved sycamore and cherry and various mixed media details. This is the second dog created for a traveling exhibition of "Wounded Warrior Dogs" to honor and raise support for their wounded human companions in battle. At this time the wounded warrior dogs are not for sale (NFS). The intent is to have seven dogs for a small show by the Fall of 2015. I am currently looking for corporate sponsorship to handle, promote and cover the costs of delivering the work to each exhibition venue.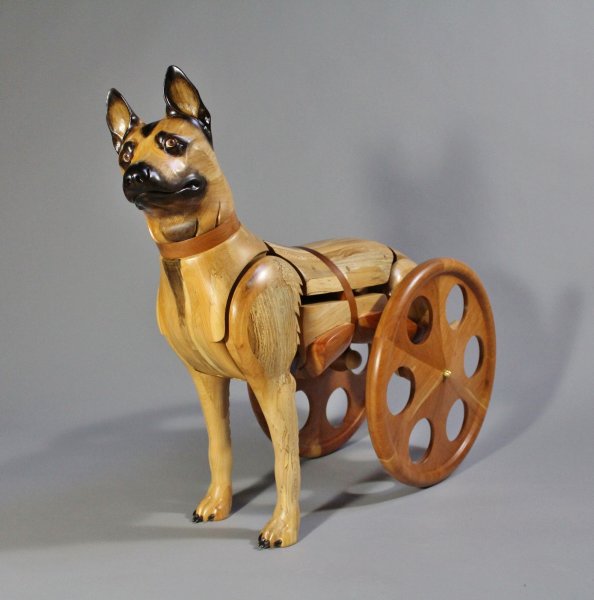 This is the second sculpture based on the Belgian Malinois breed trained for use in today's military.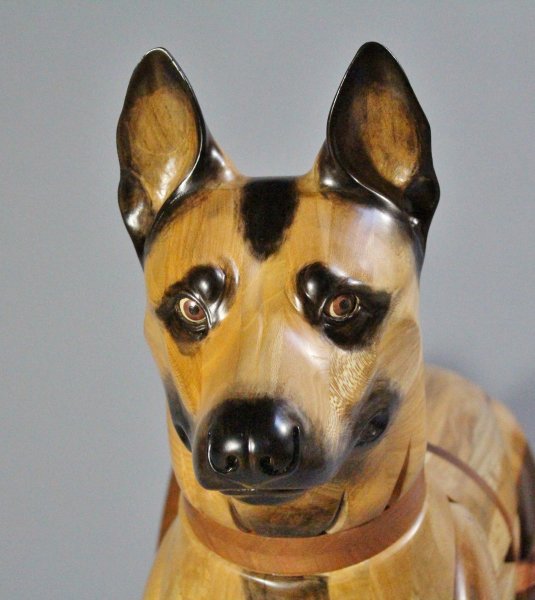 Face of Wounded Warrior No. 2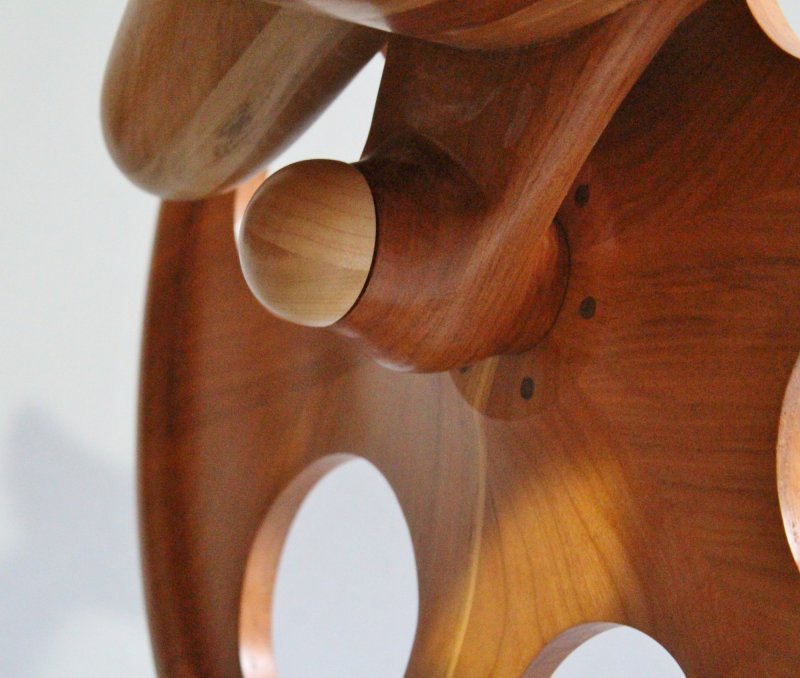 Detail of short axle and carriage that is part of the body.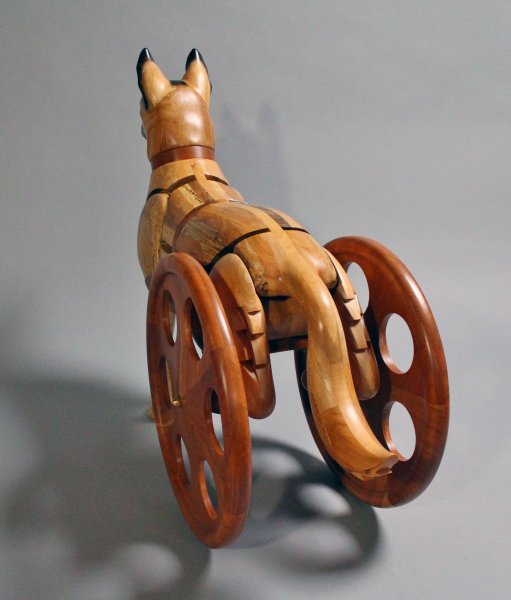 This sculpture builds upon canine wheelchair designs but the wheels are enlarged similar to racing wheels used by humans.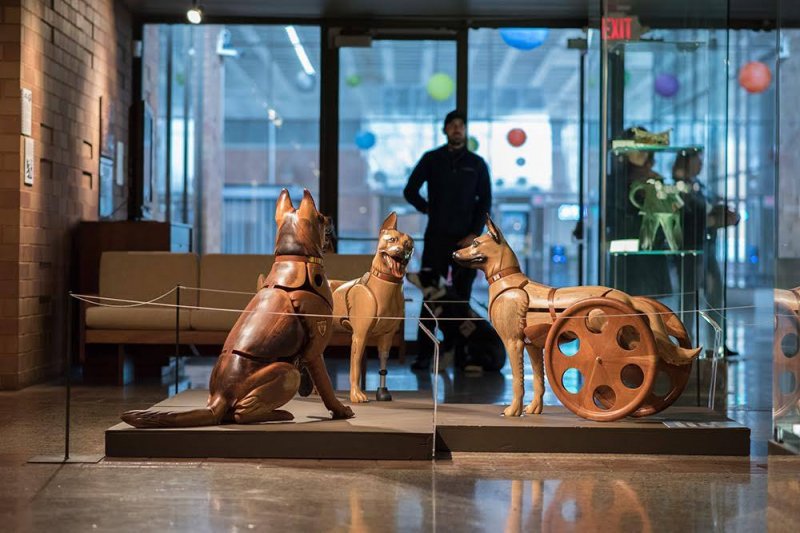 The first three Wounded Warrior Dogs in a display group at the Canton Museum of Art
Return To Top