Mexico 1966-81
Po Shun Leong
1974
Not for sale
In Mexico local artisans made these simple wood chairs that has the minimum of structure. Mahogany or pine wood legs and canvas sling. The chair folds flat.
In 1966 the American Friends Service Committee sent me to Mexico to participate in a community project in a remote We helped build a bridge, water well, library, health and also to promote their hand woven rugs. A year later I worked in the government program to design and build 27 schools in the state of Michoacan. We were guarded by soldiers because this area was and continues to be violent. Whe I fanally settled in the Capital, I began designing and making furniture.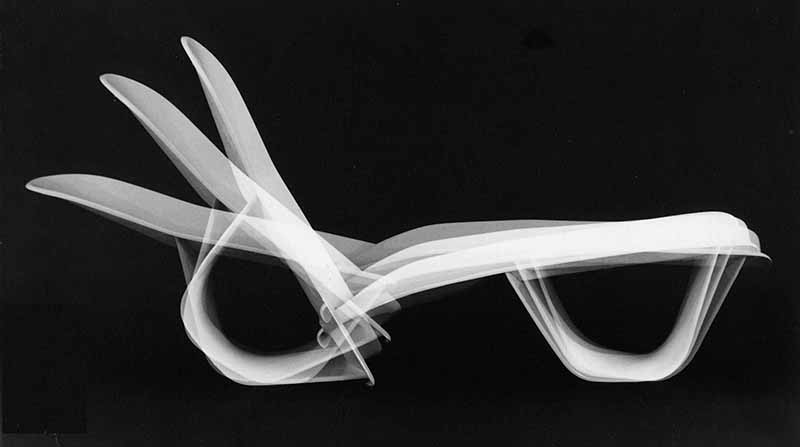 Chaise Longue, 1972 Fiberglass chair for Acapulco hotel on the beach. the flat legs will not sink into the sand. The back will recline automatically with a little pressure from the sitter. "Honorable Mention awarded from the Knoll International Furniture competition." The philosophy towards design is the same whether it is applied to plastic or wood.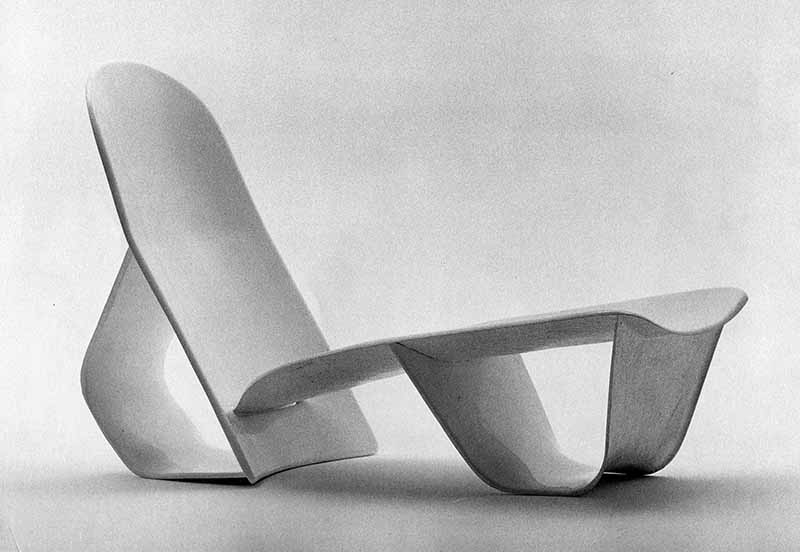 Photo by Michel Zabe, photographer.
Chaise Longue, 1972 Exhibited in the Museum of Modern Art, Mexico City, 1974 Permanent Collection of the Los Angeles County Museum of Art, 2015.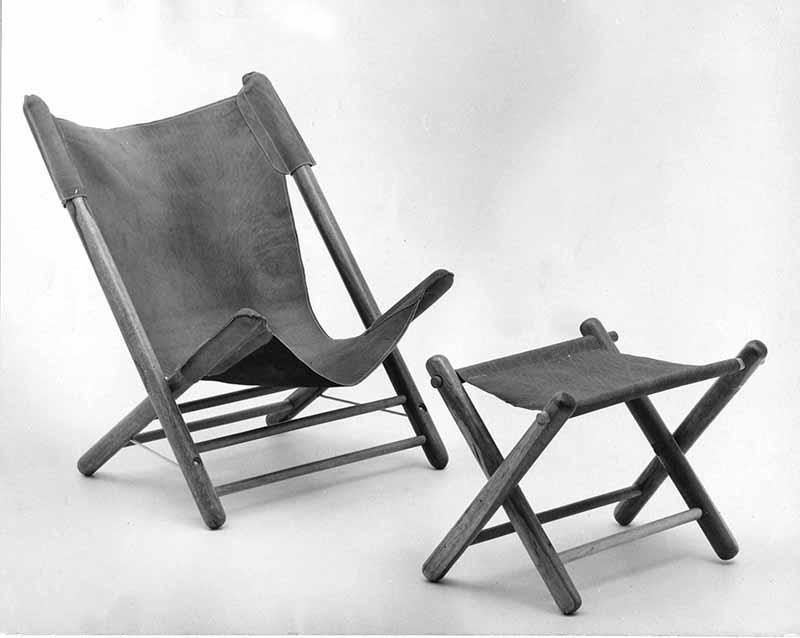 Tulum, chair set, 1974 Made by local artisans from my years of living in Mexico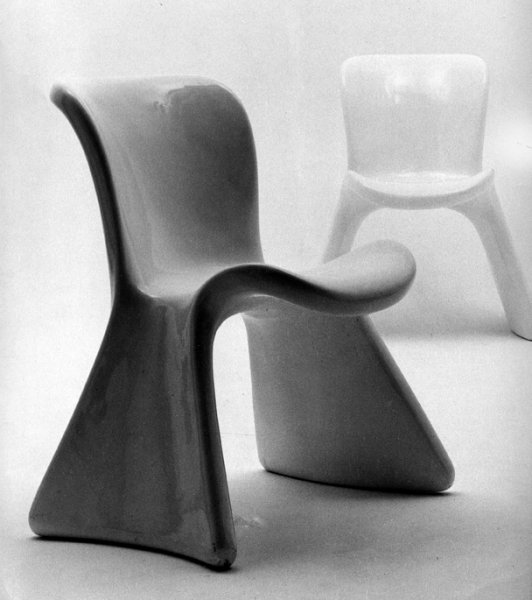 Ono, 1975. Rigid polyurethane chair.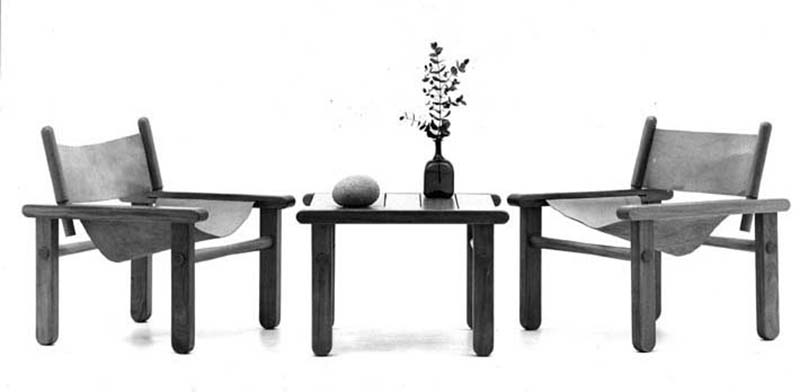 Hacienda chair set, 1976 mahogany and leather.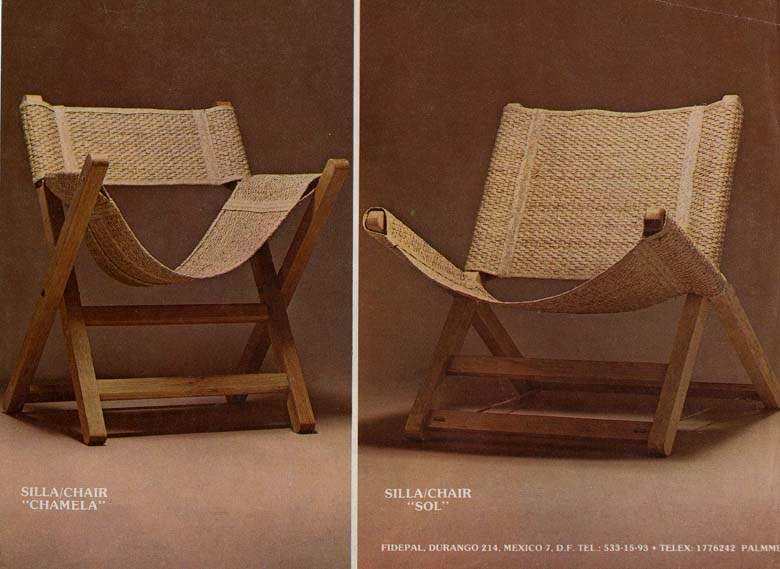 Palm chairs, 1979. Designed in Mexico and made in an abandoned rural cooperative. First Prize in the Mexican Competition for Affordable Furniture
Return To Top