The Queen Mary
Po Shun Leong
In a private collection
The arks were a result of an experience when I was three years old in London during the Second Wold War. Young city kids were sent out to live with foster families to escape the German bombs. I lived with a childless couple, the husband of which was an occasionally employed carpenter. His hobby was building ocean liners, the Queen Mary for example. At three years old, I became attached to the couple and would play around the carpenter's giant wooden model of the Queen Mary Liner. At the end of the war, my mother came to collect me, but I refused to return with her. When we left, the carpenter's wife had a nervous breakdown. This is my version of the ship. made in 1998.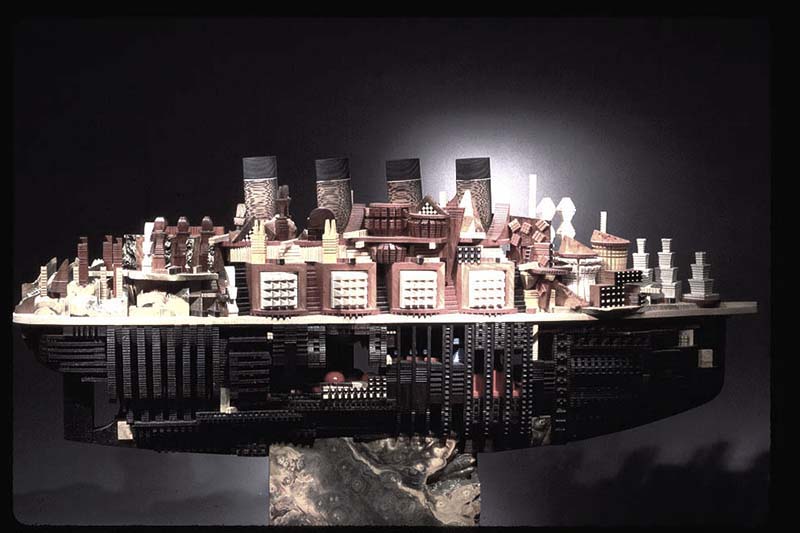 Liner, 1998 I have a vivid memory of the carpenter's model in 1944. This is my version, complete with a little red ball that represents the marbles that were rolled and lost within the original model. About 30" long. 2 versions in private collections.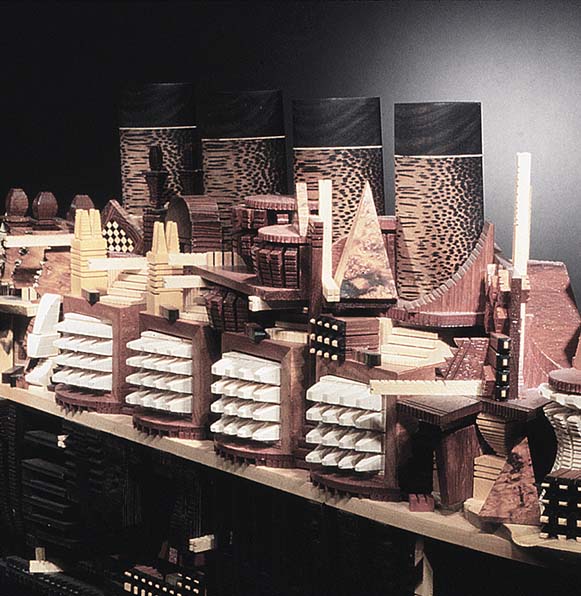 Liner, detail, 1998. The square details are small box containers that pull out, like lifeboats. The funnels are made of palm wood and ebony.
Return To Top