Ark series
Po Shun Leong
Not for sale
The arks were a result of an experience when I was three years old in London during the Second Wold War. Young city kids were sent out to live with foster families to escape the German bombs. I lived with a childless couple, the husband of which was an occasionally employed carpenter. His hobby was building ocean liners, the Queen Mary for example. This 1990 ark is made of buckeye burl and other woods. Not exhibited in public.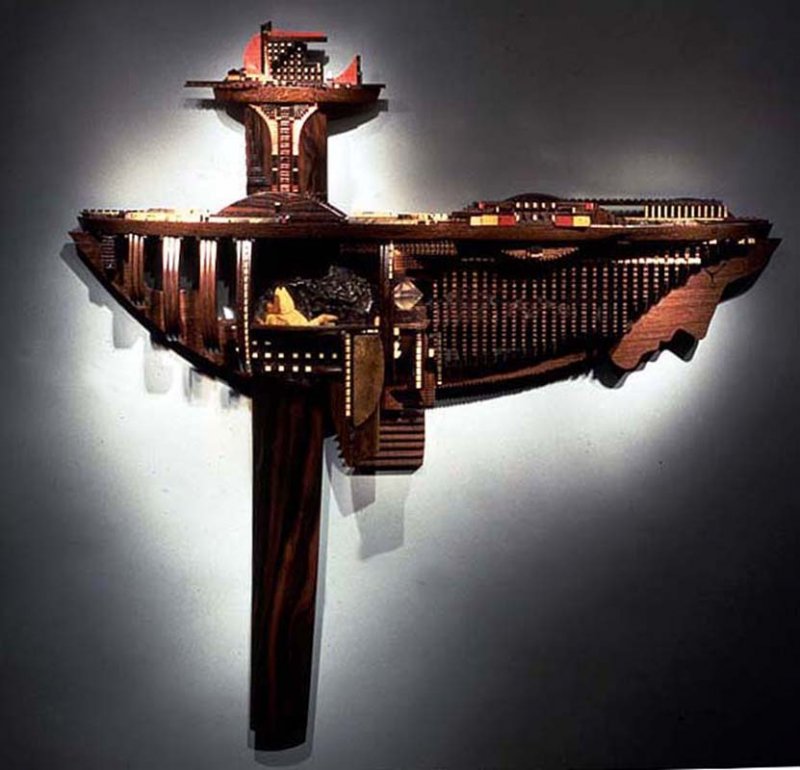 Ark, 1999 This is the original wall hanging object before it was converted into the next image below. Sometimes they don't look right. Made of wenge, ebony and other woods.About 24" long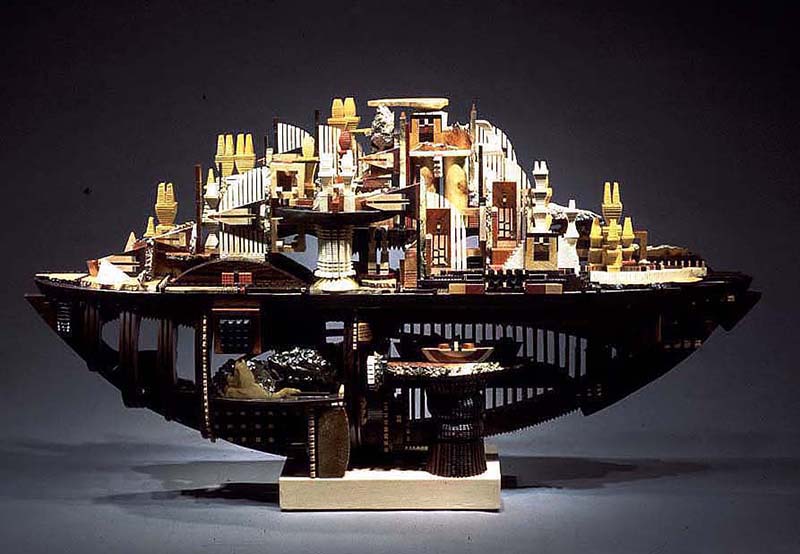 Ark, 1999. The previous ark was converted into this. The same material but less volume. Private collection.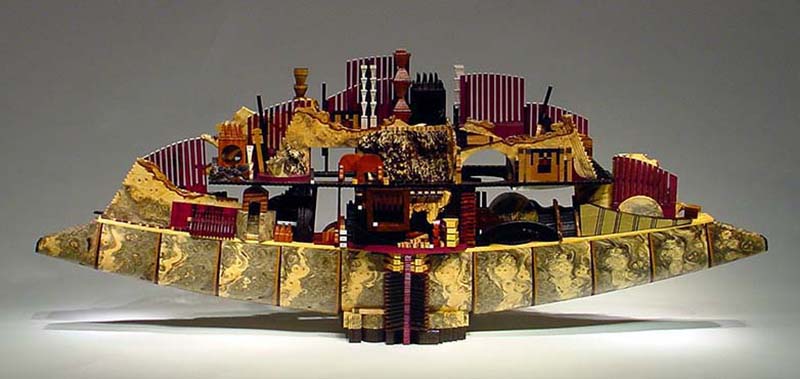 Ark, 2001. This was exhibited at SOFA, Chicago. Part of an "Armada" of Arks that lined one wall. Private Collection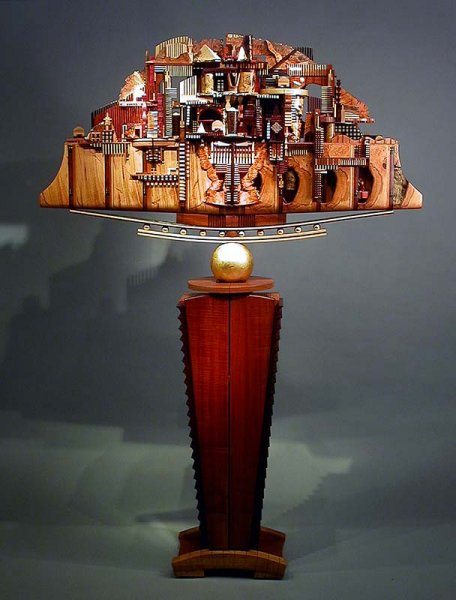 Ark, 2003 This piece on a pedestal was in the Otis Chandler Collection Mainly cherry burl. 36" wide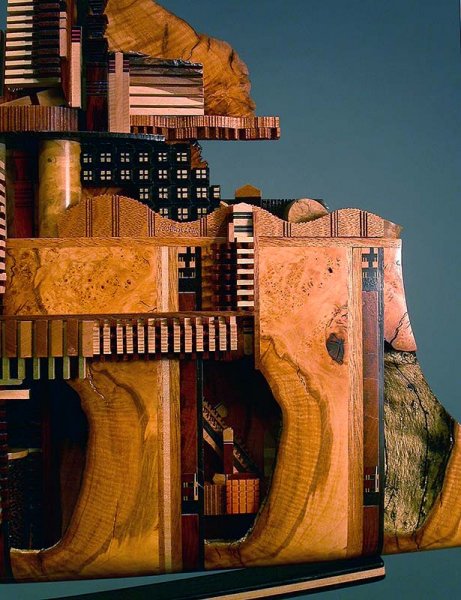 Otis Chandler "Ark". Detail.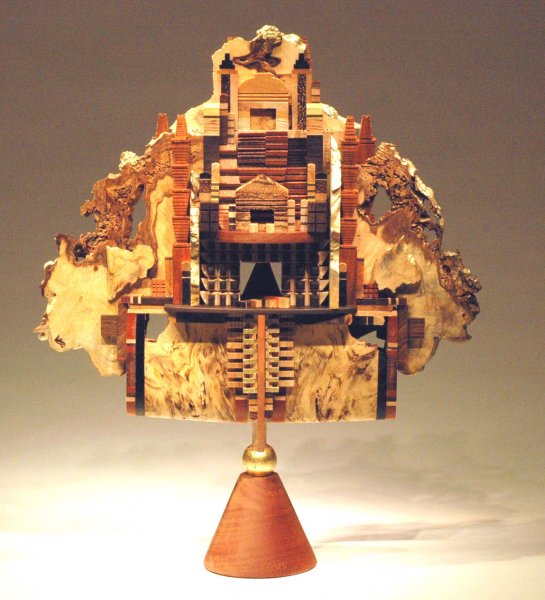 Ark, 2005 12" high Ark. Buckeye Burl and other woods. Collection of the artist.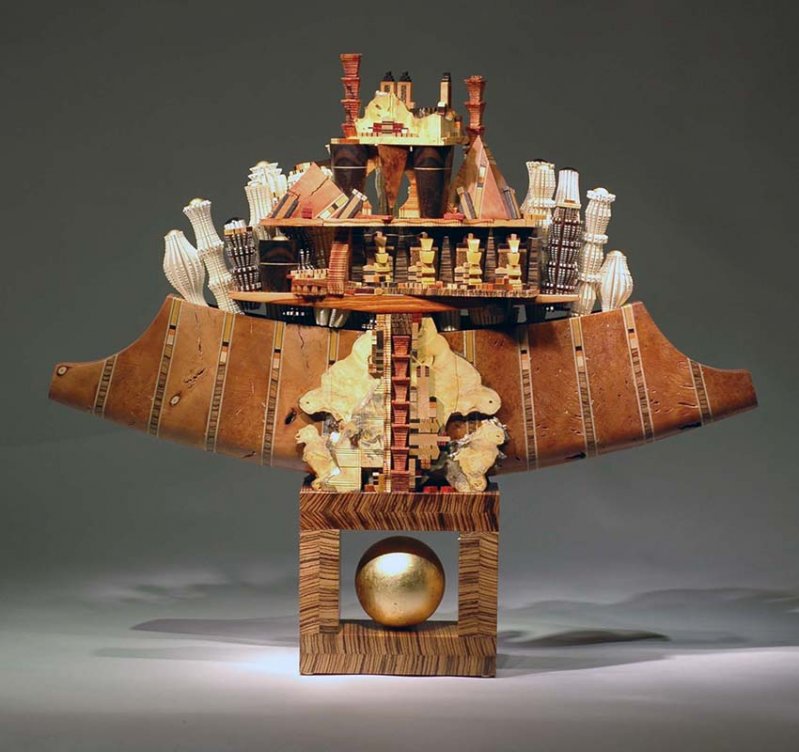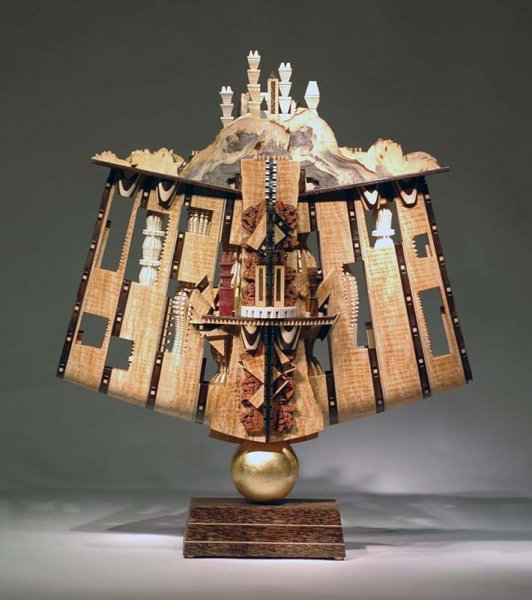 Ark, 2012 #6 Maple Burl and other woods. Available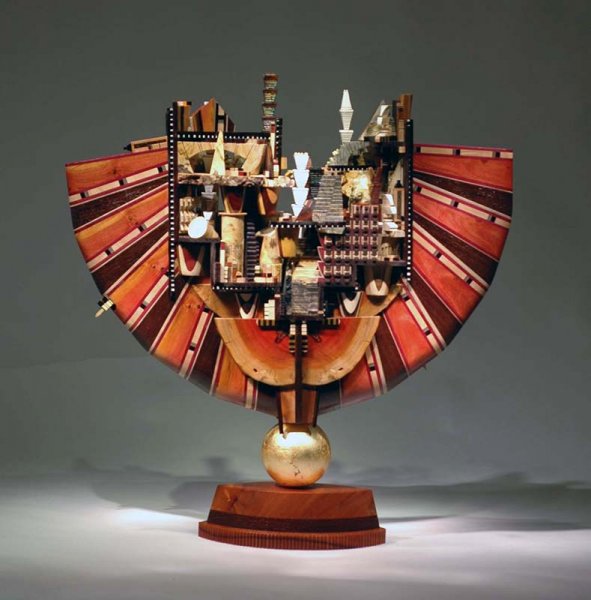 Ark, 2012 #7 Pink Ivory wood. Available About 24" high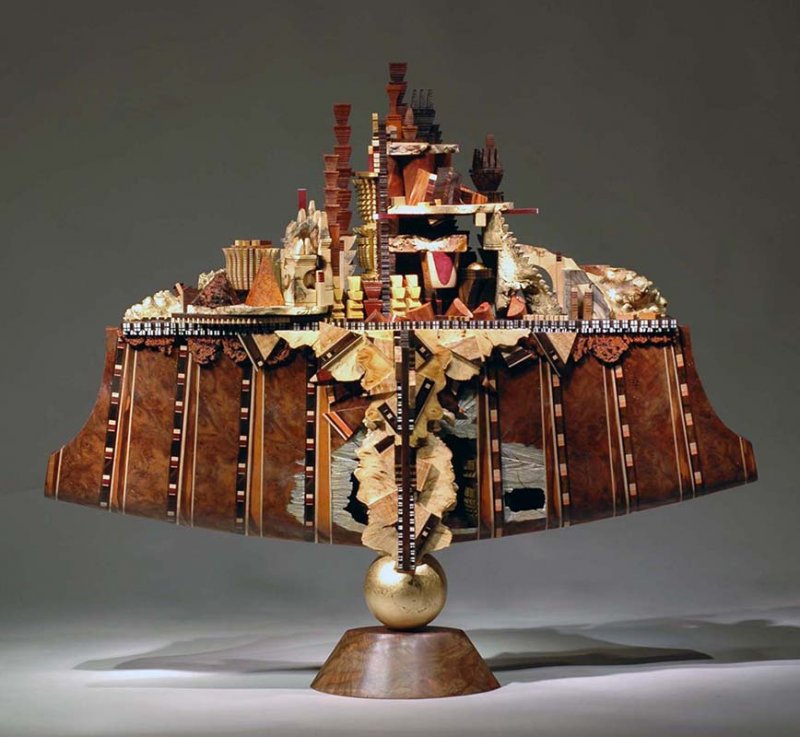 Ark, 2012 #5 Walnut burl. About 24" long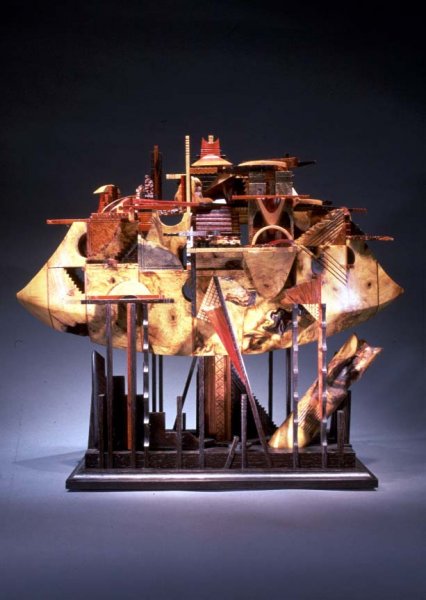 Ark, 1989. The second ark was exhibited at the Smithsonian Craft show. It is a vessel of war. Under the vessel is the outline of the B1 bomber and an ICBM. Buckeye burl. Private Collection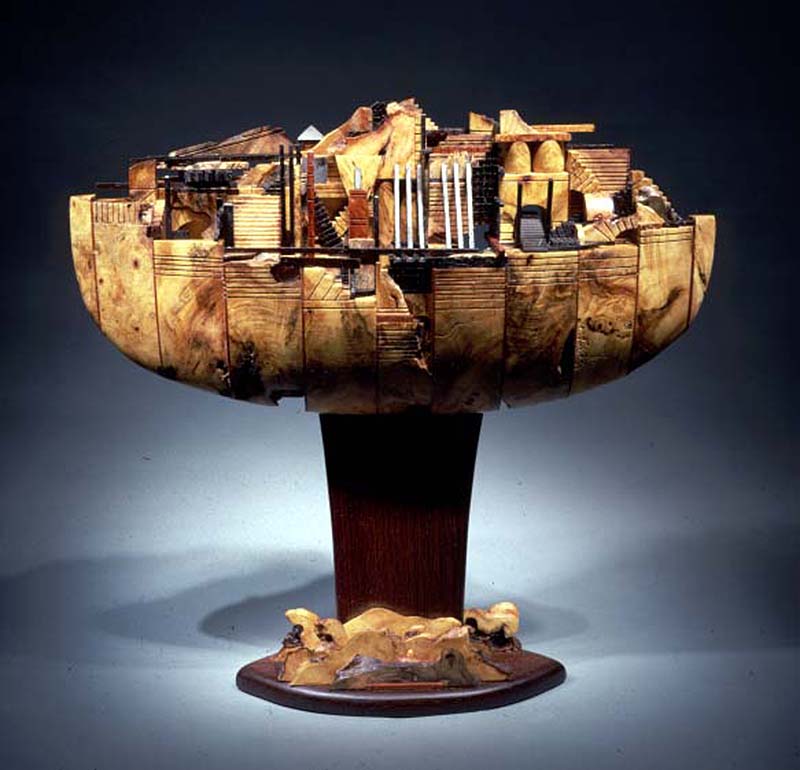 Ark, 1989. This is the first ark. It was exhibited at the Atlanta Museum of Design. It actually looks like our conception of the biblical ark, flying rather than floating above the choppy waters. Private Collection.
Return To Top