2009 series: Blue Triangles
Po Shun Leong
Size H: 18 in
In a public collection
Almost all of 2009 was concentrated on a series of these spiral-like wood sculptures. Identical wood shapes are carefully glued around a round dowel to form each component of the whole. About 35 sculptures were made this year. Craft artists work develop their own techniques which will determine or influence what their art will become. In this case, I developed a technique that was looking for a solution. These examples are the result. Blue Triangles was acquired by the City of Emeryville for their permanent collection. Most of the other 30 odd sculptures have not been exhibited.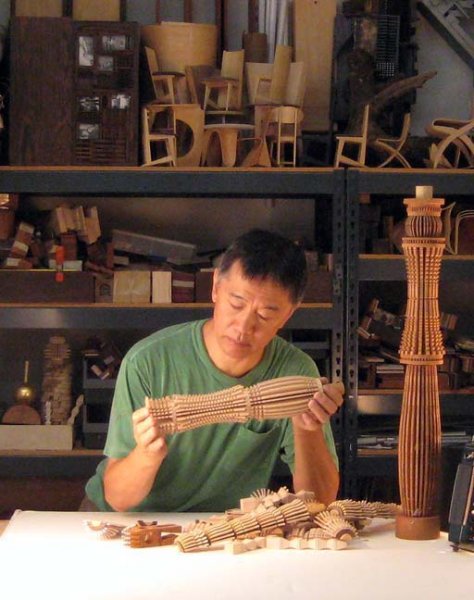 In 2009 the whole year was devoted on this series of sculptures. In the studio I had developed a method of winding around a wood dowel, thin strips of cut wood to form long spiral like shapes. This was rather like inventing a technique that was looking for a solution.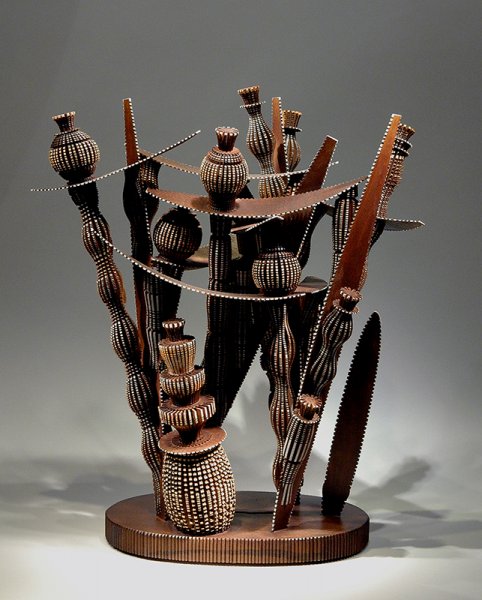 Bush, 2009 24" high. Sold at the Venice Art Walk, California in 2013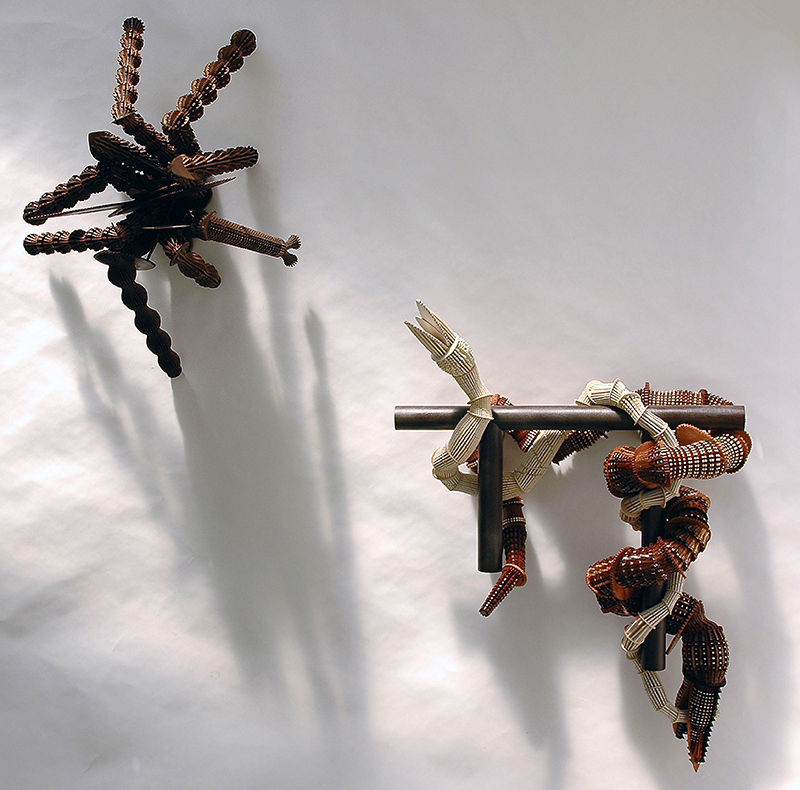 The Serpent and the Spider, 2009 About 72" apart. Wall installation.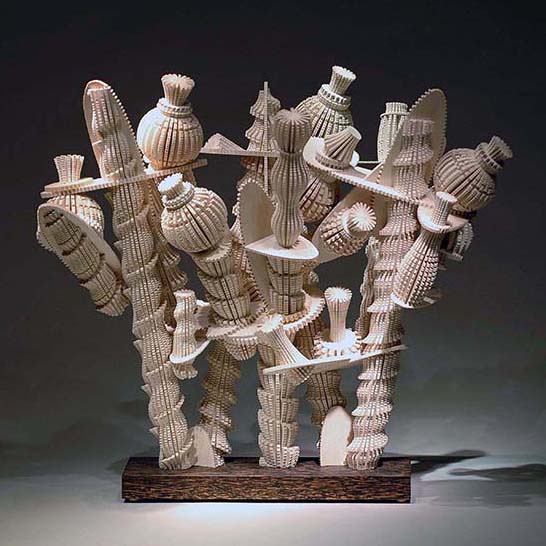 Growth, 2009 Bleached maple. First exhibited at the 2013 Emeryville Celebration of the Arts. 18" high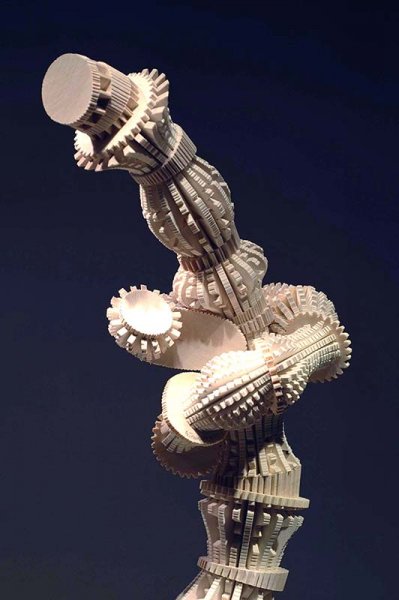 Tambourine Man, 2009 30" high Bleached maple.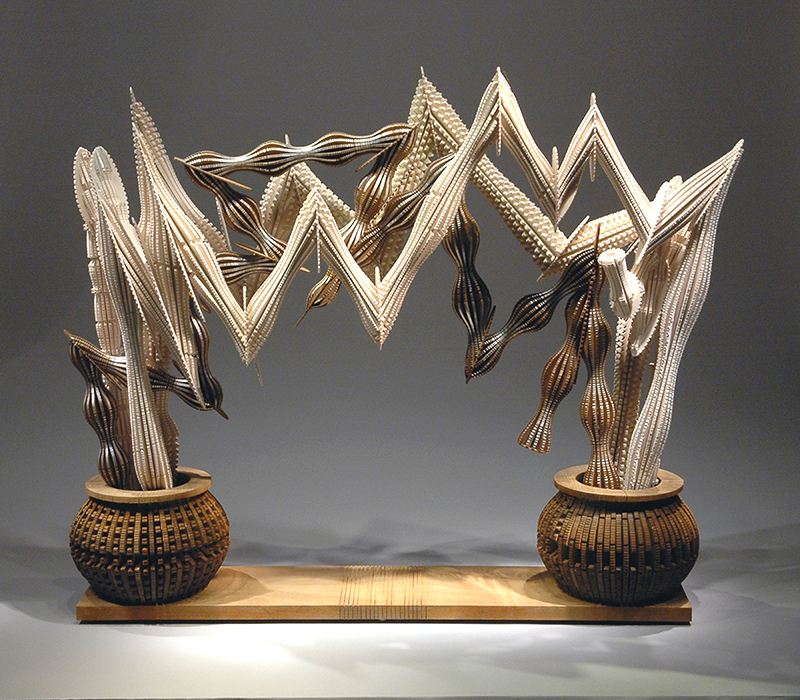 Wall Street, 2009 This is what happened in Wall Street. From one treasure pot, the stocks gyrated up and down into the other treasure pot. Bleached and ebonized maple. 30" long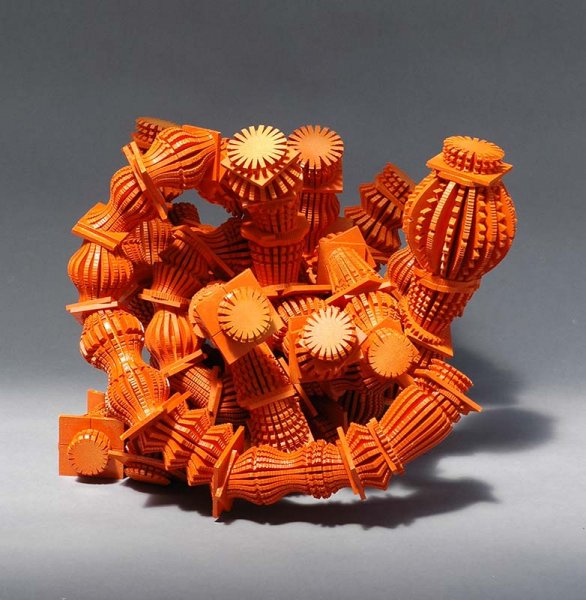 Under the Sea, 2009. Painted maple. 15" long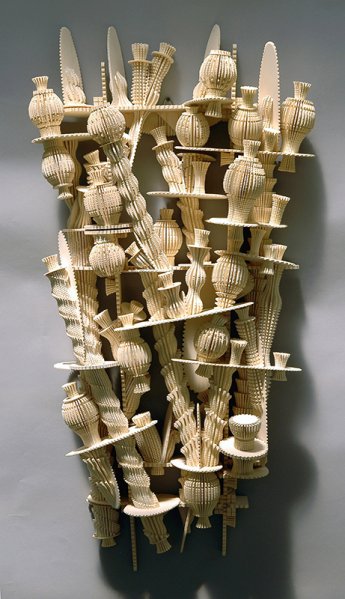 Searching Sunlight, 2009 Wall hung sculpture. 40" tall. Bleached maple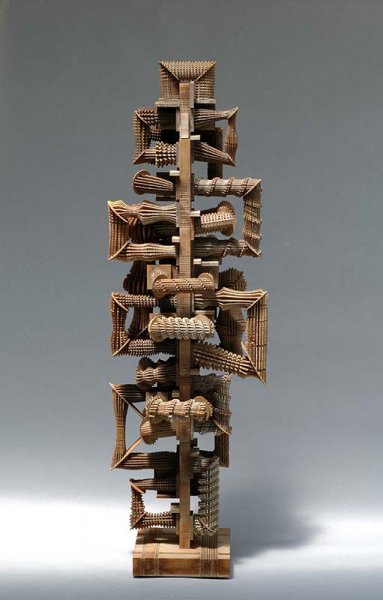 Rust Belt, 2009 48" tall, ebonized maple. Exhibited at the former Del Mano Gallery, Los Angeles.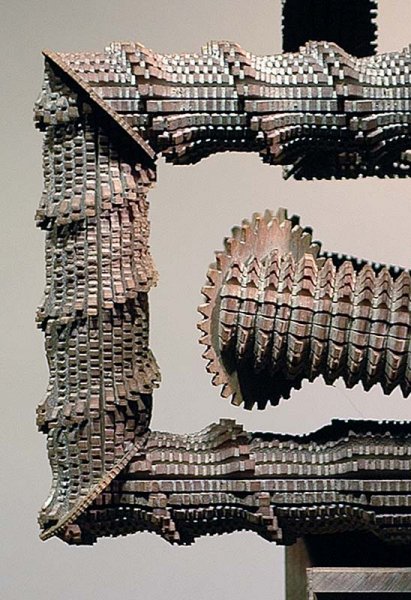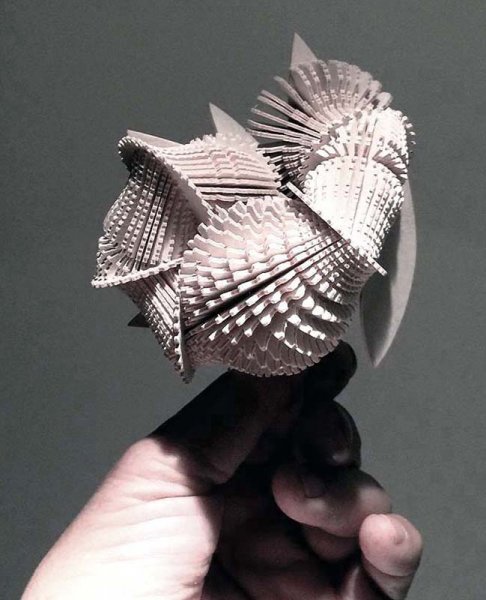 In the Hand, 2010 A small delicate sculpture made of birch.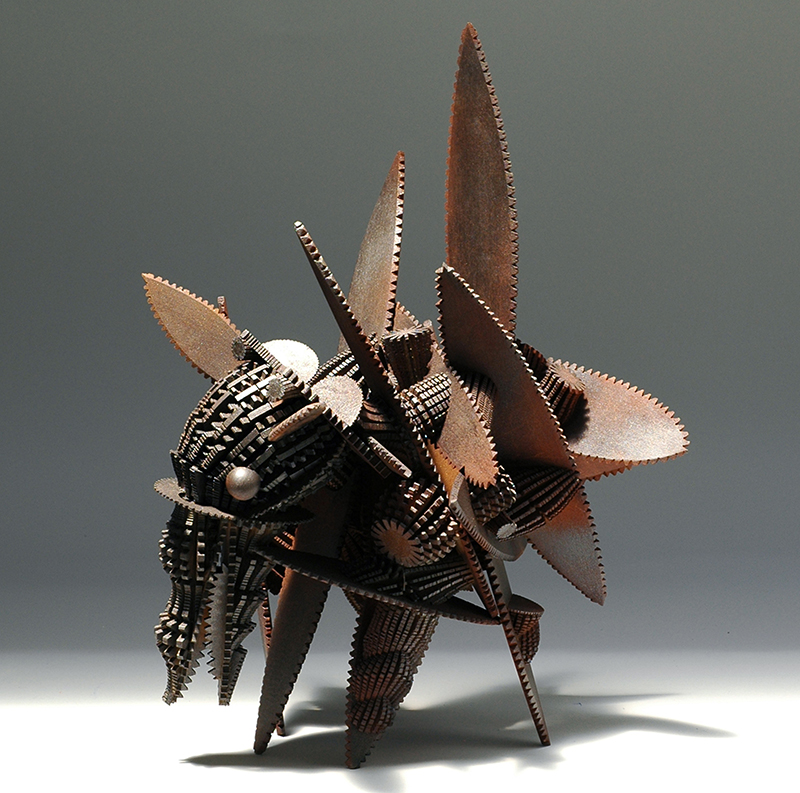 Ugly Dog, 2009. Finally, every show should have an ugly dog; it makes everything else look beautiful. 12" high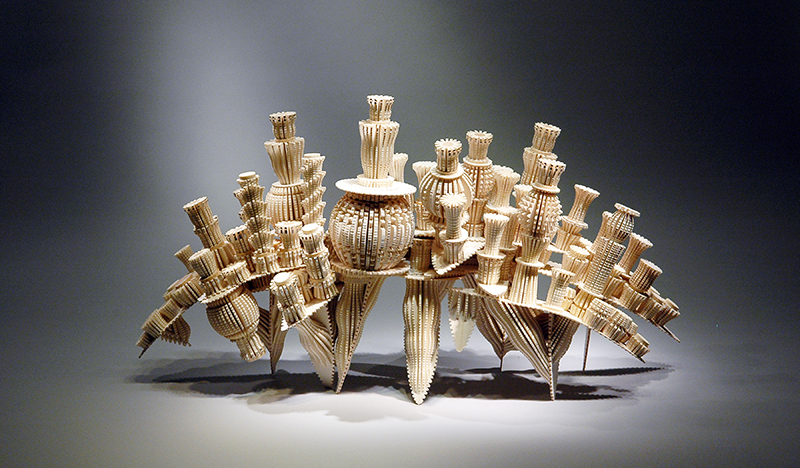 Spring, 2009. About 24" long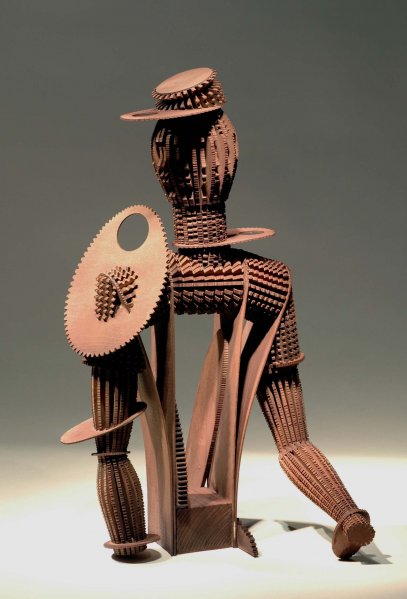 Look right, 2009. Ebonized maple. About 12" high
Return To Top