Cabinets of Curiosities
Po Shun Leong
In a private collection
For the former Wood Turning Center's 2003 Cabinets of Curiosities Exhibition, I produced a number of cabinets, one of which was selected for the show. Although this standing object, "Waiter" was not exhibited in the show, it was acquired by a Texas collector at SOFA, Chicago. The "waiter" holds a tray of unfinished Bob Stocksdale's turning roughs. Inside there is a compartment that stores wine. The height of 60 inches was the same as Bob's height.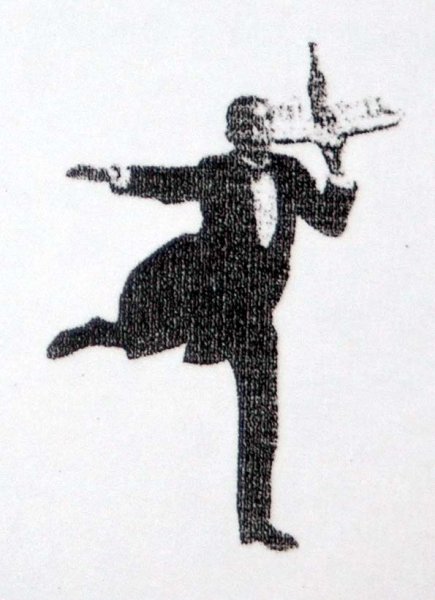 This image of a skater by Alfred Eisenstaedt was the inspiration of Waiter, a collaborative effort with Bob Stocksdale.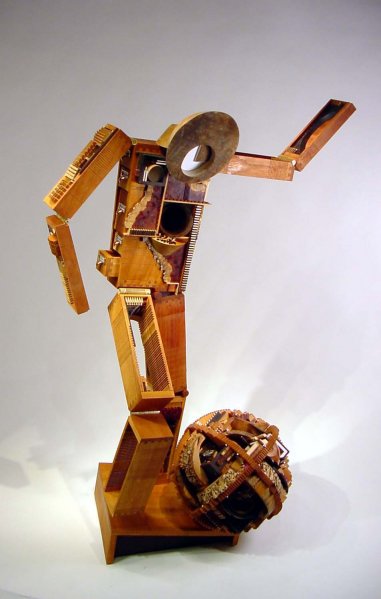 Football, 2003. About 60" tall, in a nod to Bob Stokesdale height. The object incorporates some of Bob's turnings. Private collection, Texas.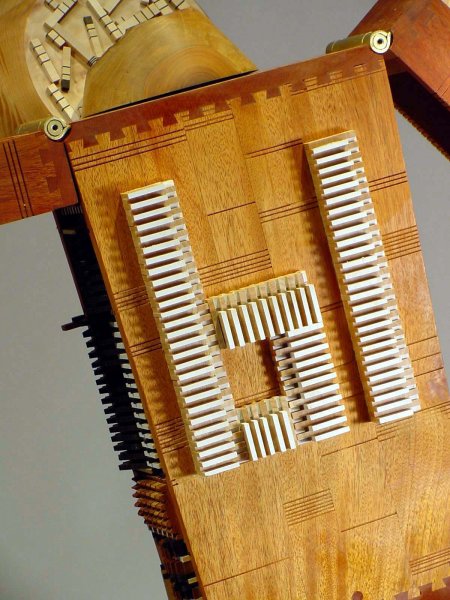 Detail, Footballer. Number 61 was my age when this piece was made.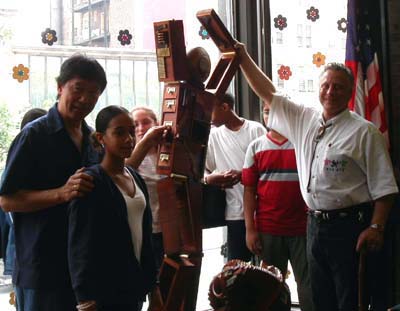 Footballer was acquired by Greenville School in Philadelphia.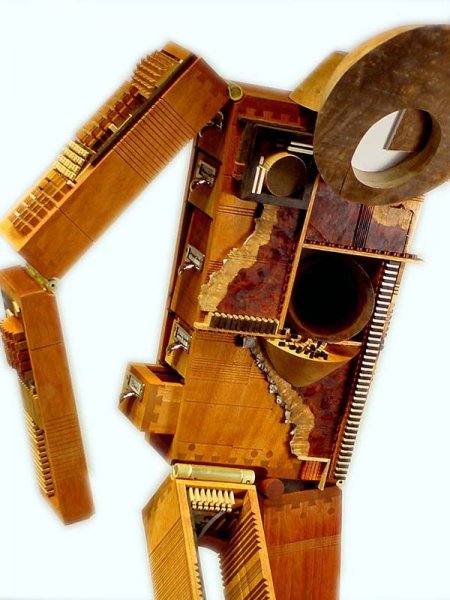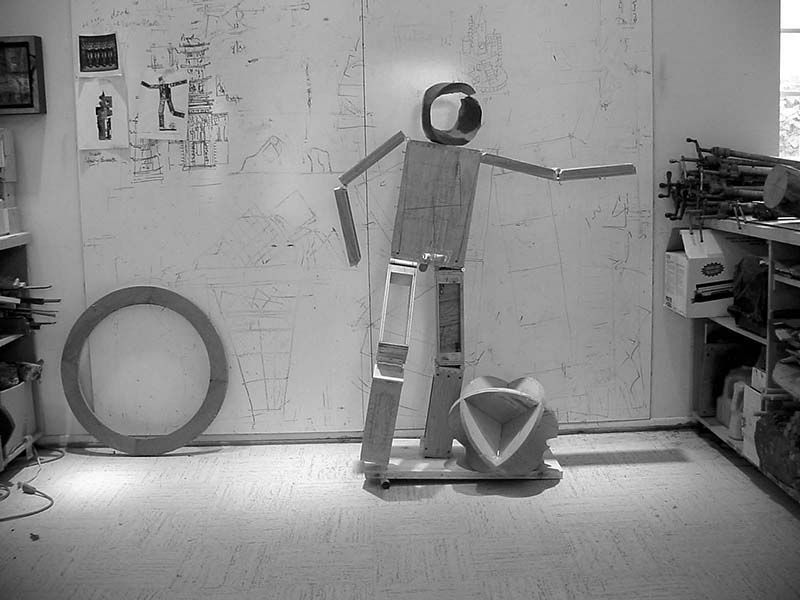 Footballer prototype mock-up in studio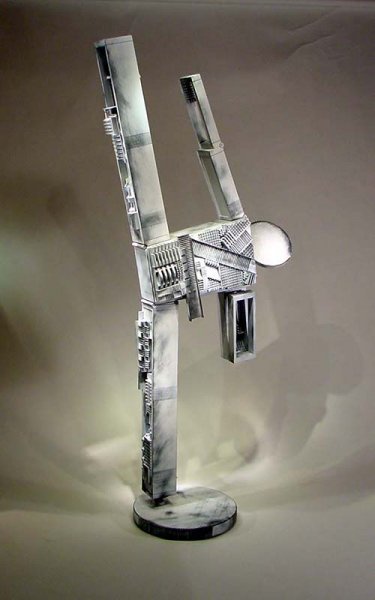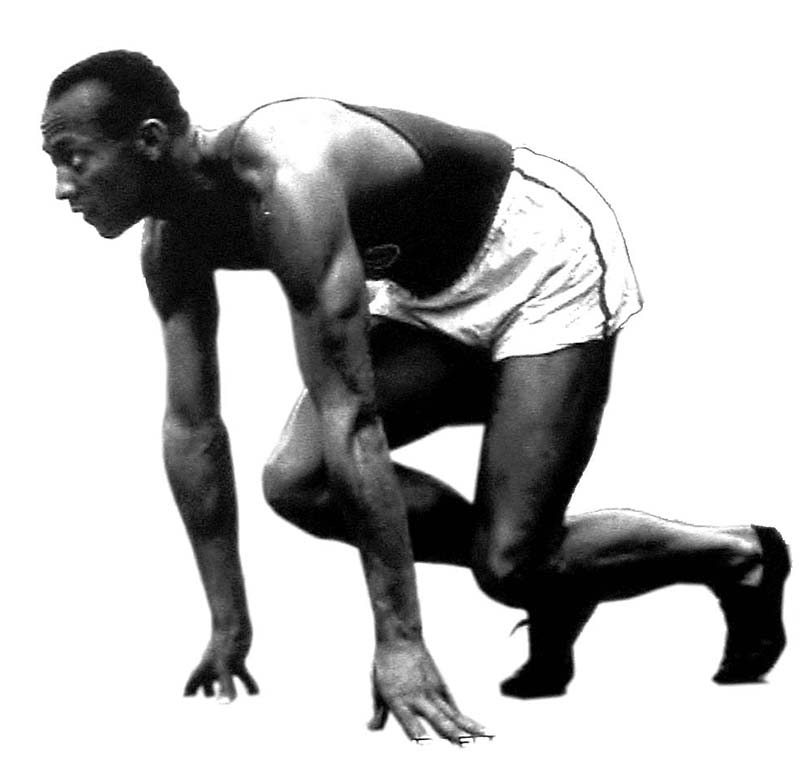 Jesse Owen at the start line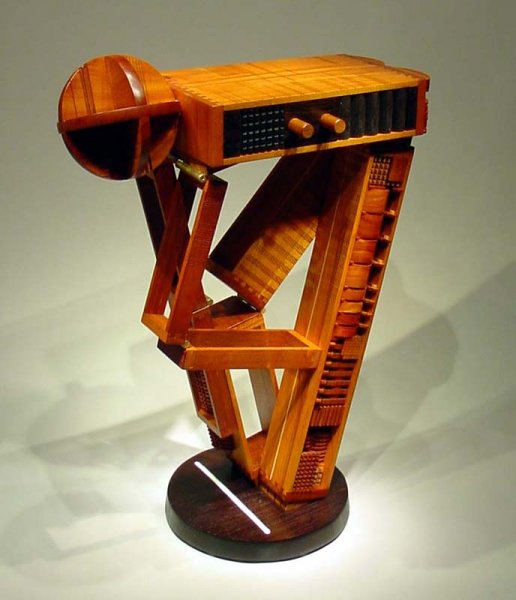 Ready, Set, Go! Based on Jess Owen photograph. About 36" high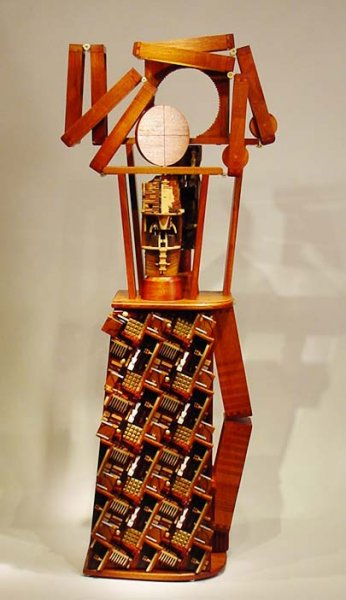 Shall We Dance, 2001 Inspired from a Fred and Ginger movie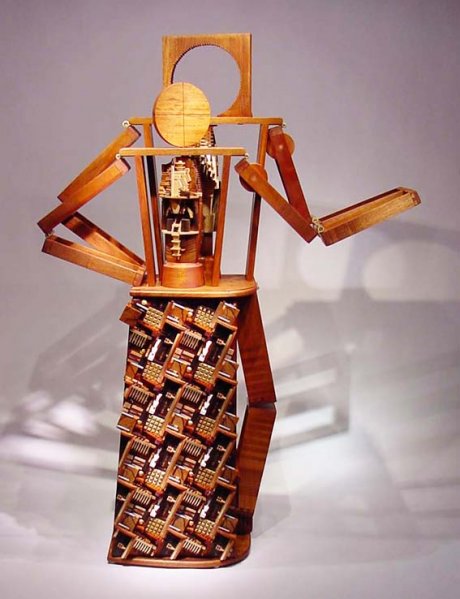 Shall We Dance? Fred and Ginger move their arms. Cabinet of Curiosities.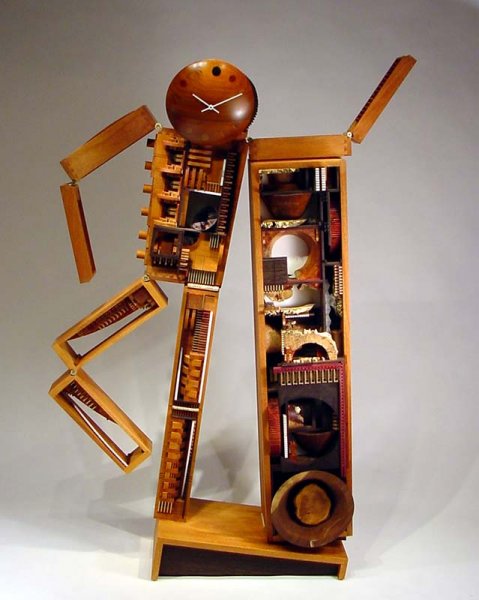 Time Standing Still, in collaboration with Bob Stockesdale. Bob provided the unfinished turnings and cut outs. The clock-face was an early piece that Bob made and found in his studio. In a nod to Bob's height, this piece is the same height. The cabinet was loosely based on the ancient statue of Hercules, leaning on a column. Currently residing in the Center for Art in Wood, Philadelphia.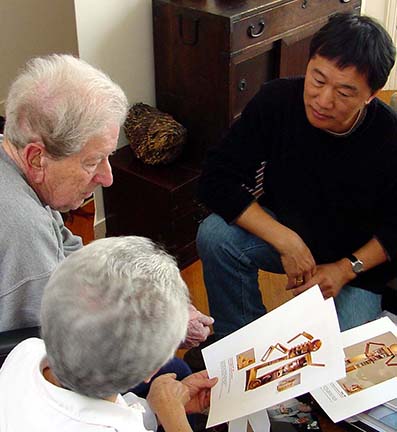 Bob, Kay Stocksdale and Po Shun looking at a Sculptural object titles, Waiter from the Cabinet of Curiosities series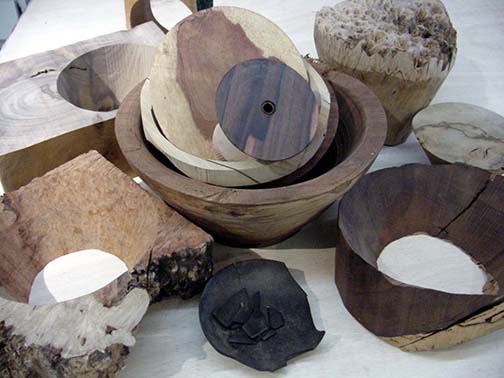 Bob Stocksdale' off cuts, turning blanks used in the Cabinet of Curiosities Series.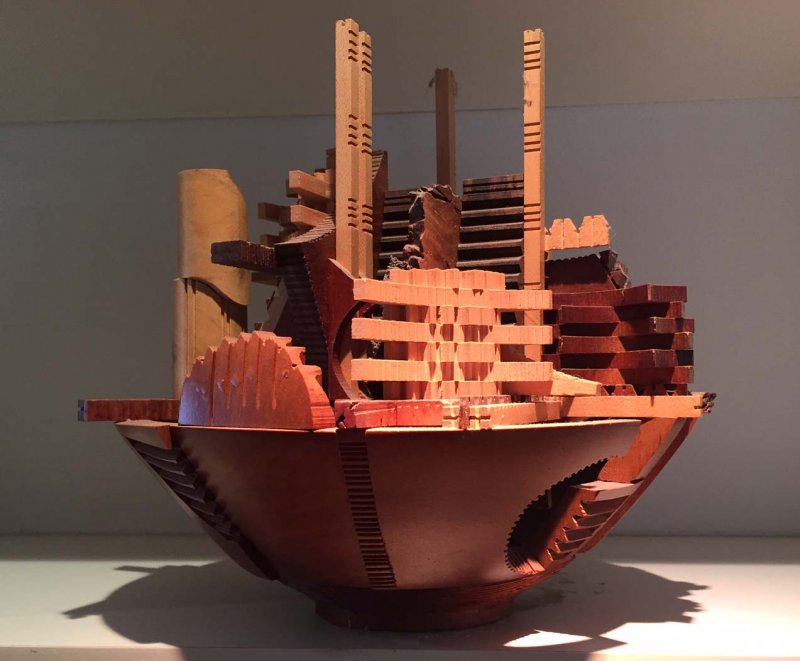 Bob Stocksdale's broken bowl incorporated as a container for architectural forms.
Return To Top