Pompeii
Po Shun Leong
Size W: 20 in
In a public collection
The Pompeii series, made from 1987-2008 depicts the destruction and reconstruction of the city. This one is from the Jane and Arthur Collection at the Mint Museum of Craft+Design. Seventeen Pompeii vessels came of from the studio. This 1990 object originally had a tall columnar base but was later removed for exhibition purposes. Mainly mahogany and other woods.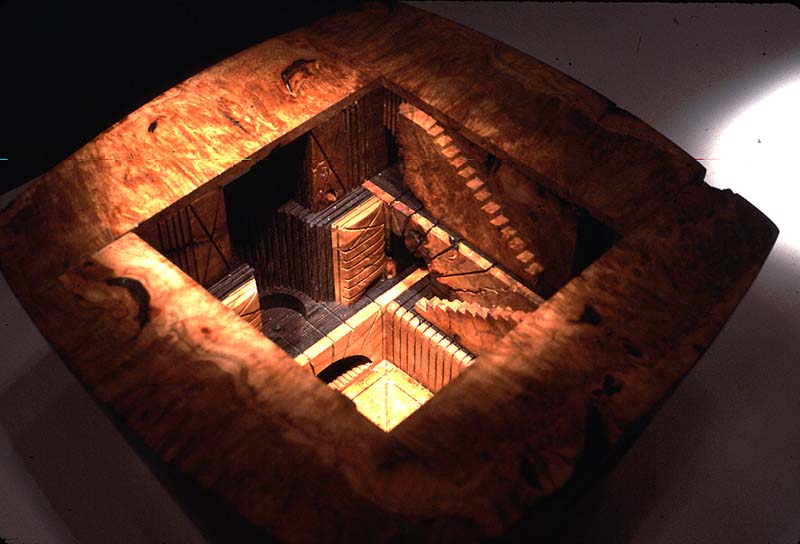 The first Pompeii vessel, 1987 12" wide prototype.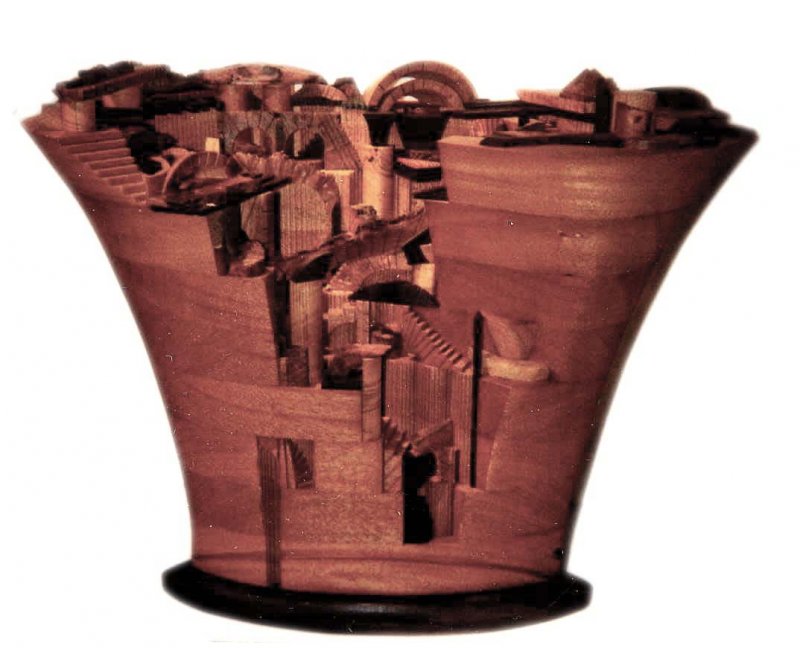 Pompeii vessel, 1989 Yale University Museum Collection, from Julian Fisher MD. Mahogany About 15" high.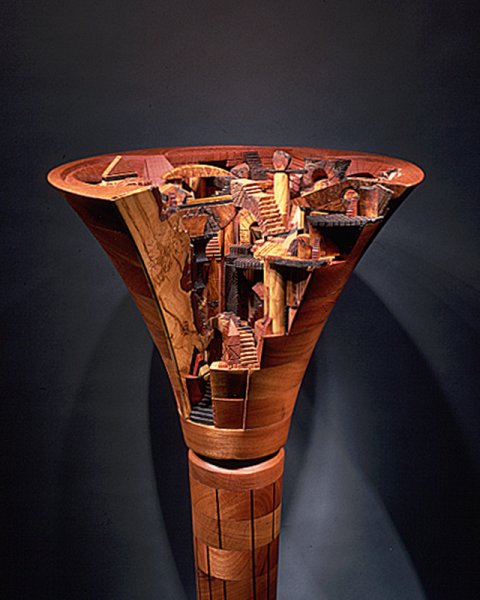 Pompeii Vessel, 1989. About 50" high. Mainly mahogany. Featured in American Craft magazine.

Pompeii, 1989.About to catch fire from the volcano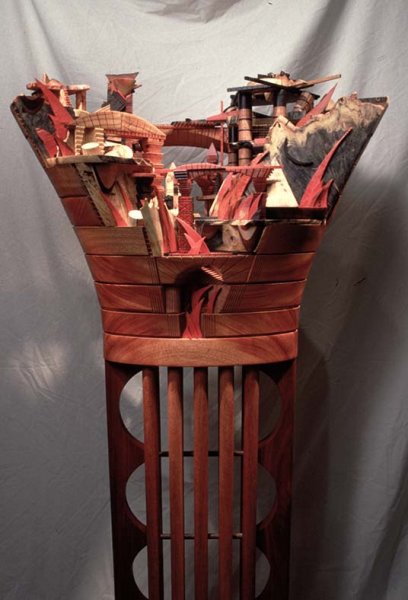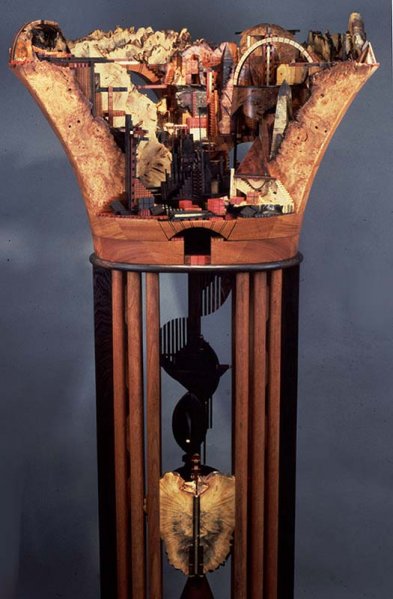 Pompeii, 1991. Flashback to before the volcanic eruption.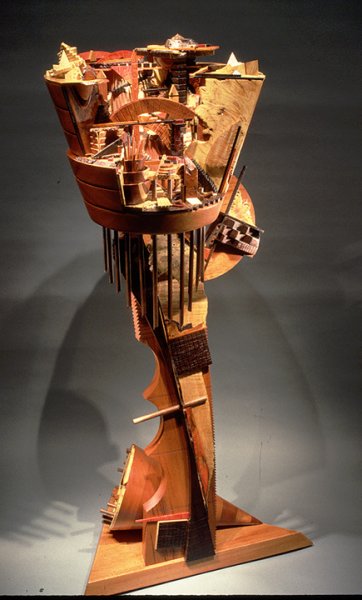 Pompeii in Ruins, 1991. Everything topsy turvy. Julian Fisher, MD Collection.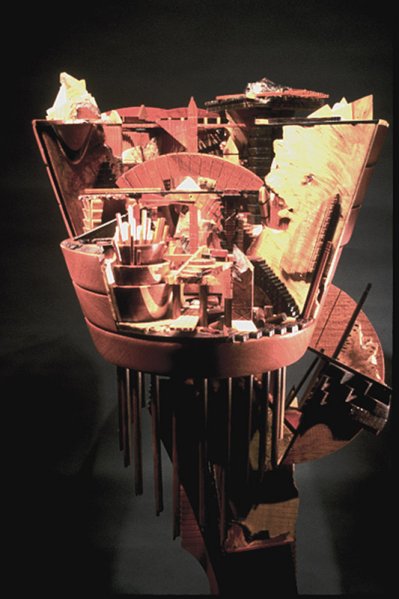 Pompeii in Ruins, 1991. Detail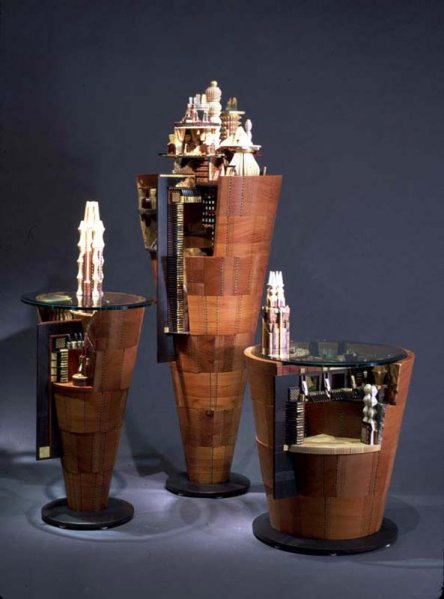 Pompeii Reconstruction, 2000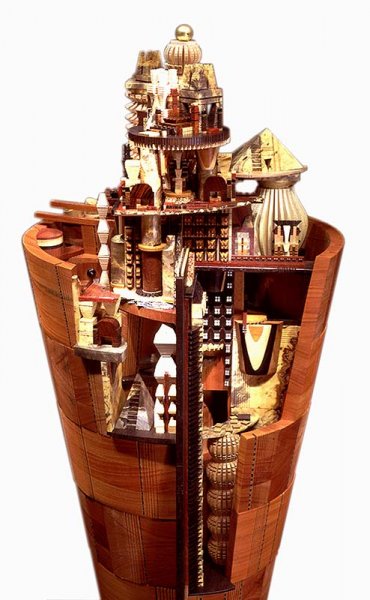 Pompeii Reconstruction, 2000. Detail
Return To Top