Tall Boxes
Po Shun Leong
Tall boxes, 1988-2011 are miniature edifices or rather, like skyscrapers that inhabit the interior rooms. As former architect, these "projects" became reality rather than in the planning stage. Besides being just functional boxes, Frank Lloyd Wright said " Give me the luxuries of life, I can do without the necessities."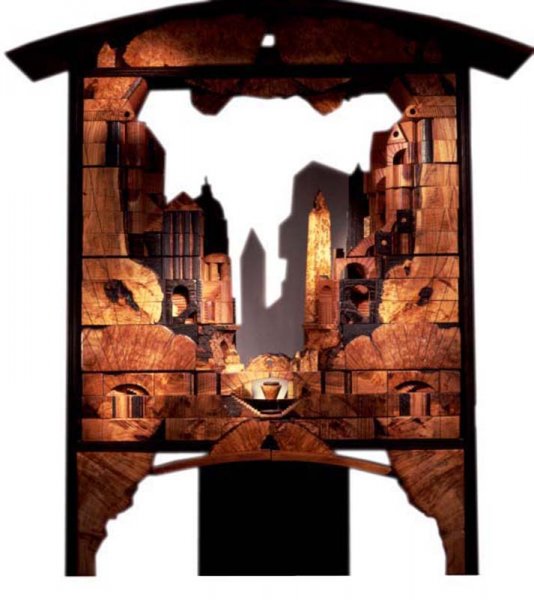 Washington Box, 1988. Collection of Mitch Berliner Exhibited at the Smithsonian Craft Show. About 84" high. Upper detail shown.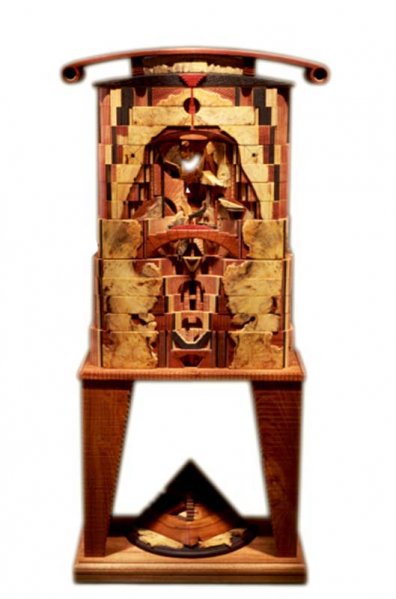 Tall box, 1989 Previously in the Collection of Henry and Leila Luce III Exhibited at the American Craft Museum Auction, NY. Now in the Collection of Copelouzos Family Art Museum, Greece.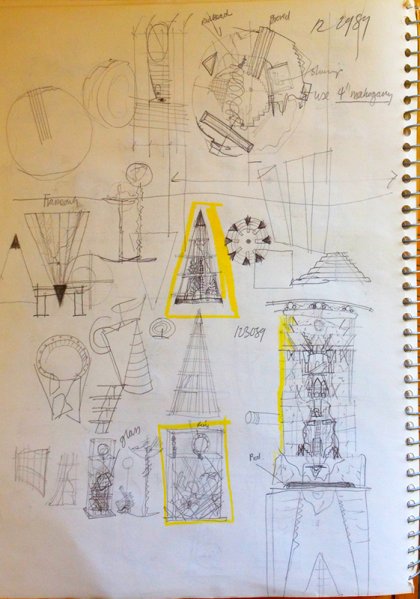 Original 1989 sketch idea for the previous image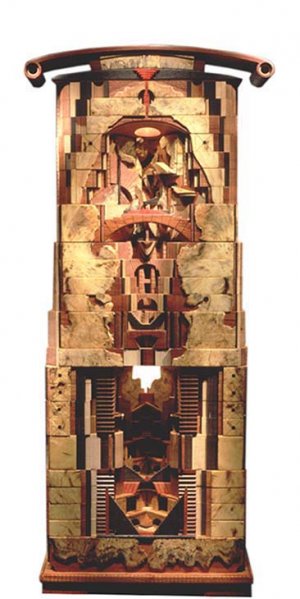 Tall Box, 1989 collection of Robin Williams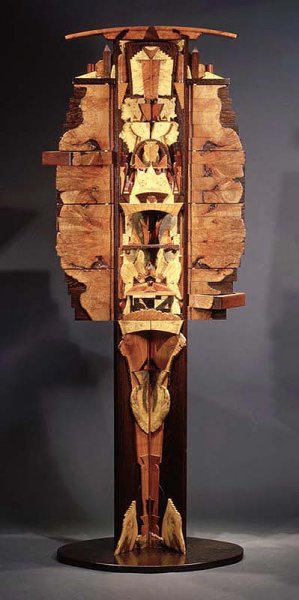 Tall box, 1989. Collection of the artist 72" high. The companion box similar to this one is in the collection of Prince Faisel.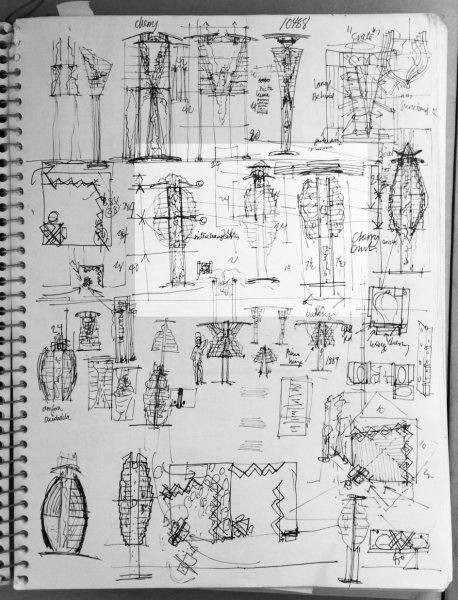 Original sketch for the previous box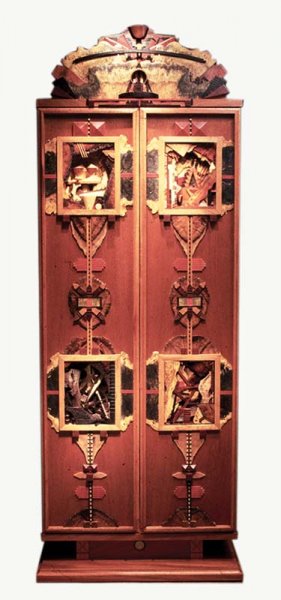 Altar, 1990 Doors open to the altar. Shadoe Stevens collection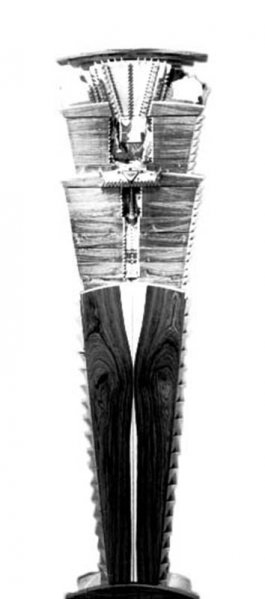 Tall Box, 1991 Stolen. This is the only know photograph of a tall box that was lent for display at an installation in the Security Pacific Bank, San Francisco.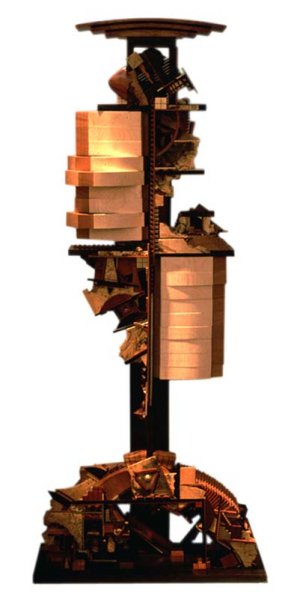 Tall Box, 1992. Shown at the Philadelphia Museum Craft Show. Private Collection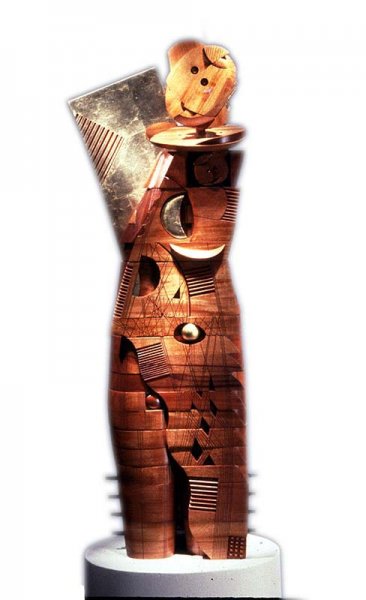 Figure, 1993 There are drawers in the body that open our. the face revolves to change character. About 50" tall. Private Collection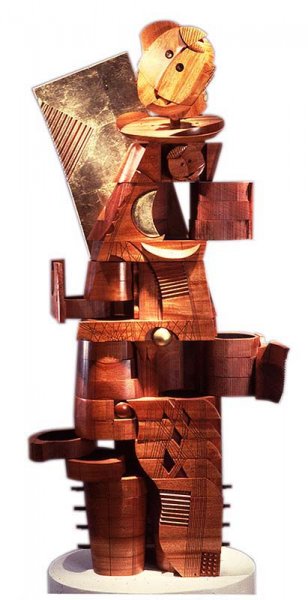 Figure, 1993. Drawers open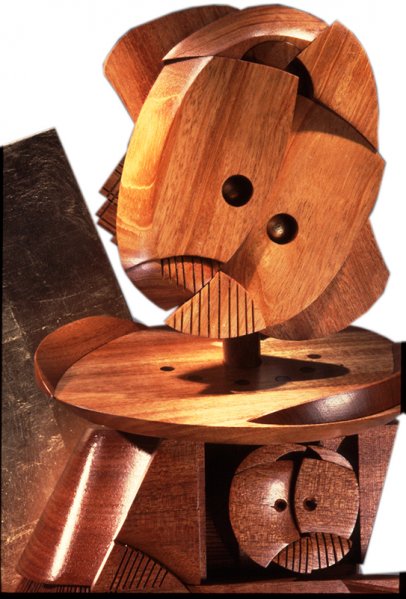 Figure 1993. Revolve the happy face 180 and it changes to a grim look.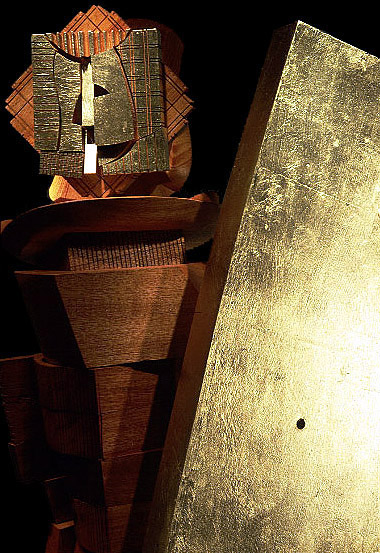 Figure 1993. Back detail.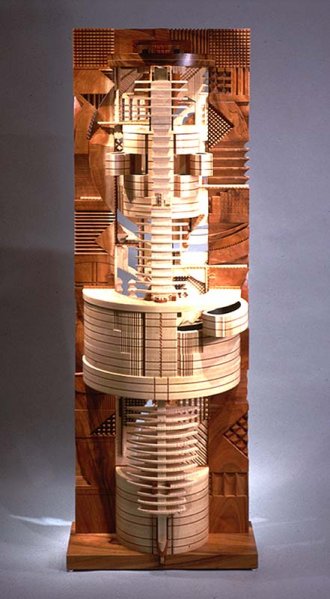 Tall Box, 1994 Exhibited at the American Craft Expo, Evanston 72" high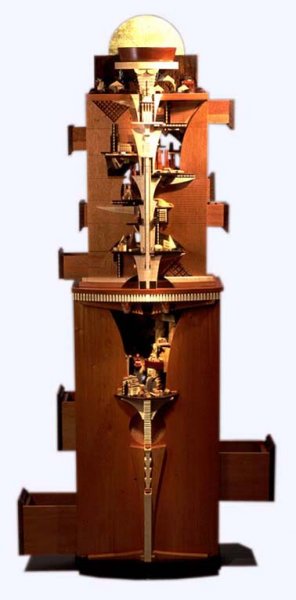 Tall Box, 1995. Exhibited at the Wustum Museum

Tall Box (Totem) 1997 Private Collection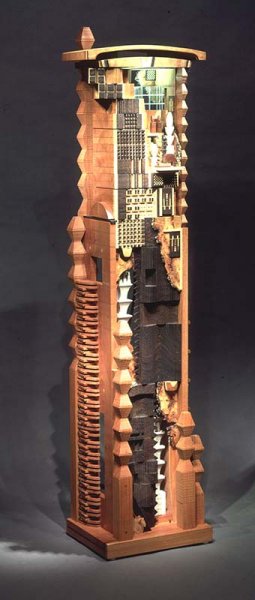 Tower Box, 2000 Interior art glass by Latchezar Boyadjiev.
Chrysalis, 2001. Fiber optic lighting. 72" high Collection of the artist.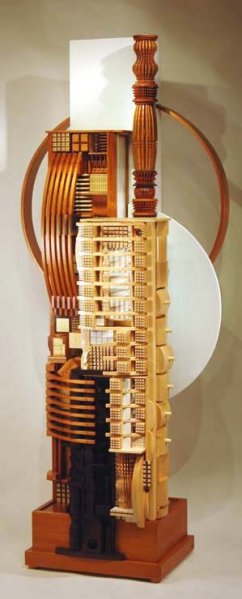 Metropolis Tall box, 2006 72" high Venice Art Walk Auction.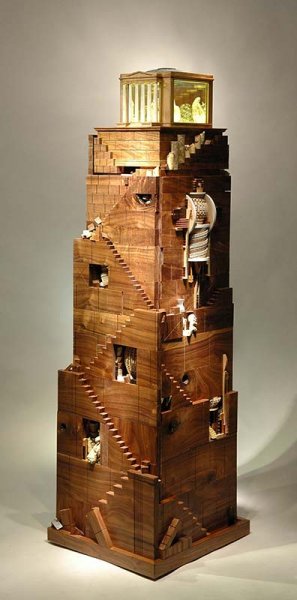 Tall Box, 2012 About 60" high Available at: http://www.primaverafineart.com/artists/american-craft/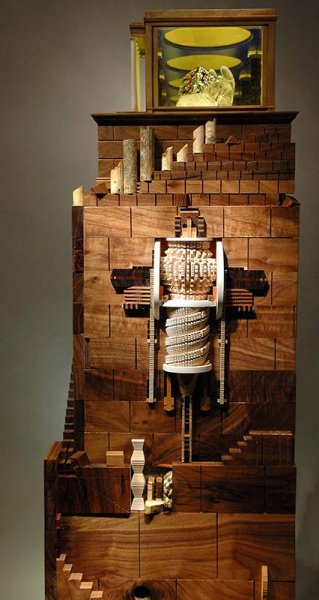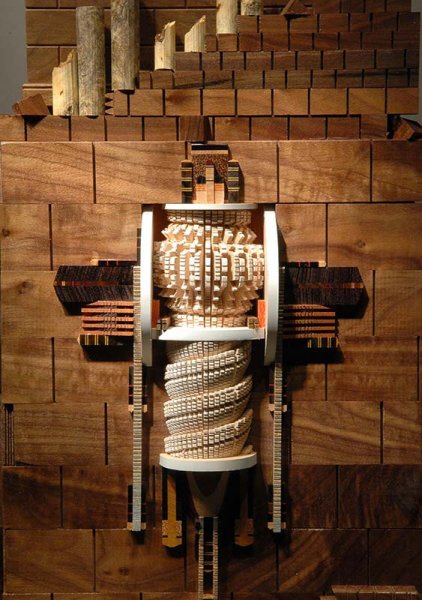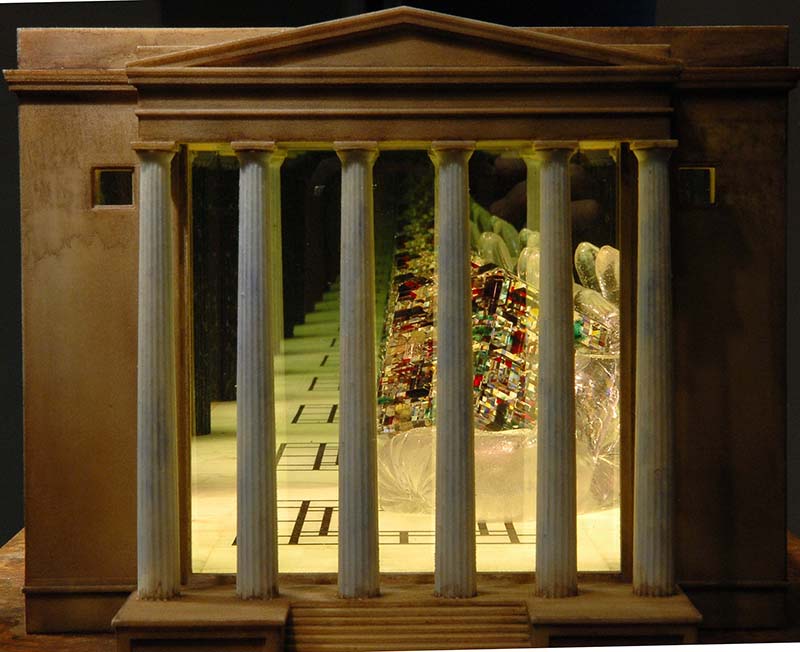 Tall Box, 2012 Detail at the top. Infinity interior mirror in the edifice.
Return To Top