Landscape boxes
Po Shun Leong
The Landscape Boxes, 1987-2014 These boxes were intended to transcend the functional aspects of mere storage by communicating drama and mystery. What you get out of it can be more rewarding than what goes in. The inspiration was influenced from the ancient edifices of Petra, Jordan. There is a "center stage" of architectural ruins, stairs, columns or pyramids of a variety of woods, all illuminated from above from a recessed spot. Over thirty of these boxes were made in the studio.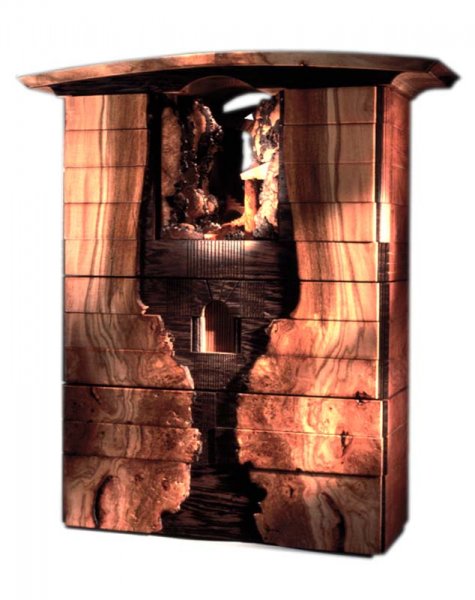 Landscape Box, 1987. This was the first of the Landscape Box series. Exhibited at the American Craft Expo, Evanston. Private collection. The small interior scene creates a drama and intrigue within a functional box with drawers.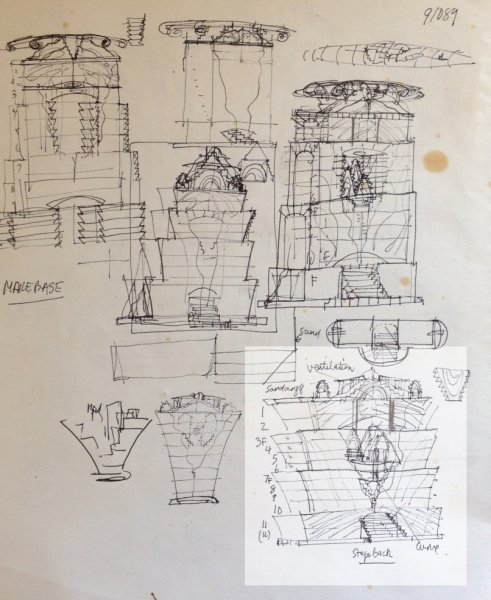 Landscape Box, 1989 Pencil Sketch of the following box made with Pink Ivory wood.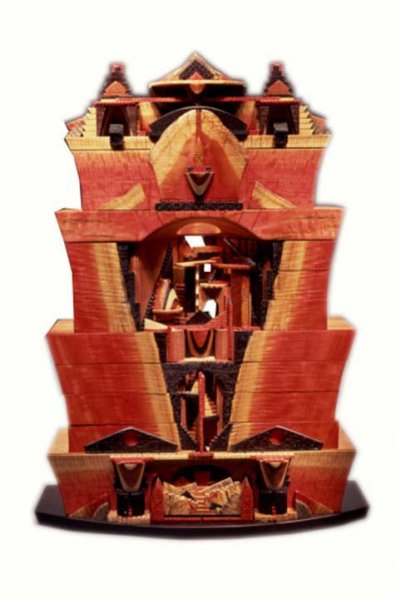 Landscape Box 1989. Pink Ivory wood front. 30" tall Collection of Rebecca Klemm.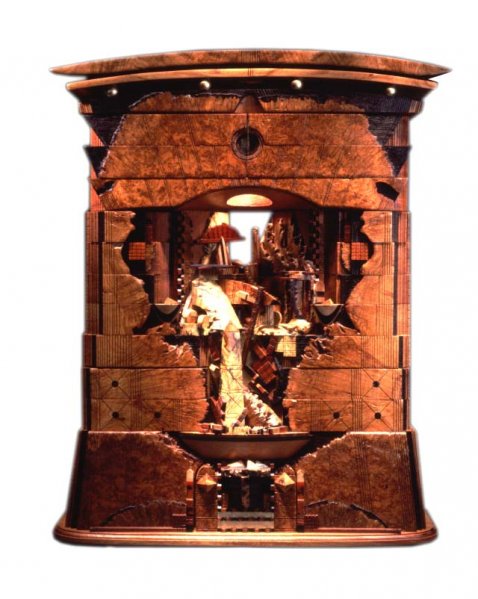 Landscape box, 1990 Cherry burl front. Private Collection.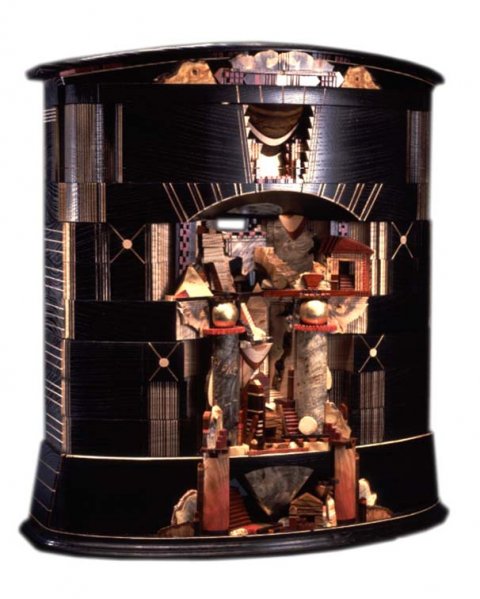 Landscape Box, 1991. Black lacquer over maple. Private Collection.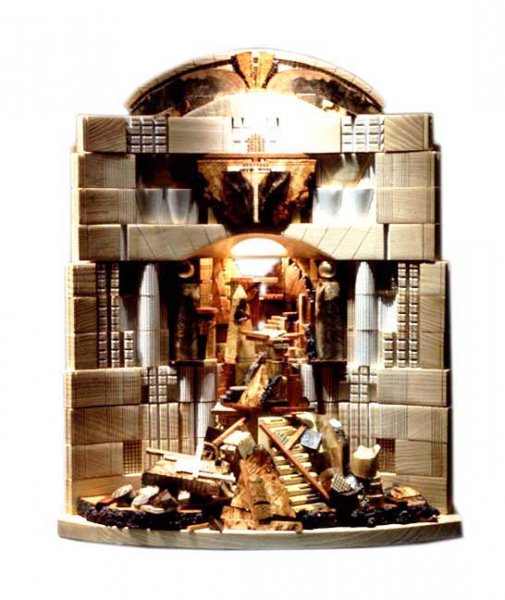 Landscape Box, 1992. Joe Price Collection.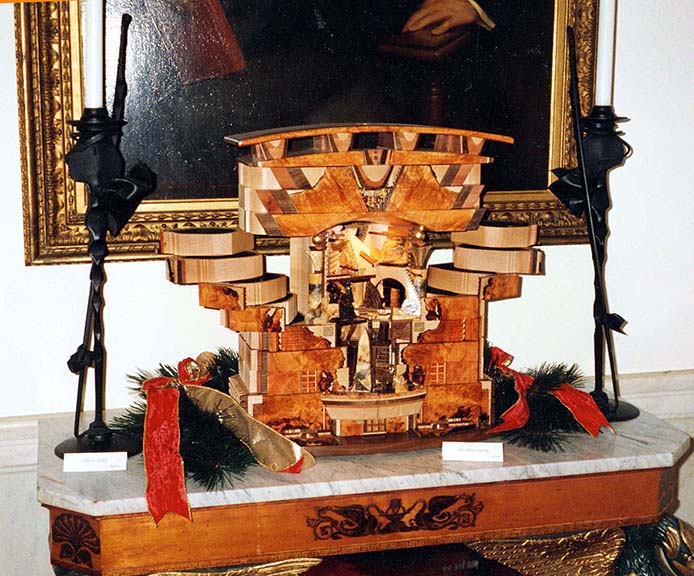 Landscape Box, 1993 The White House Collection of American Crafts. Made entirely of American woods.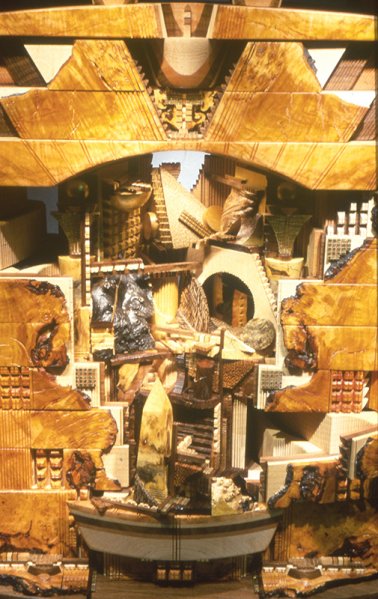 Detail, The White House Collection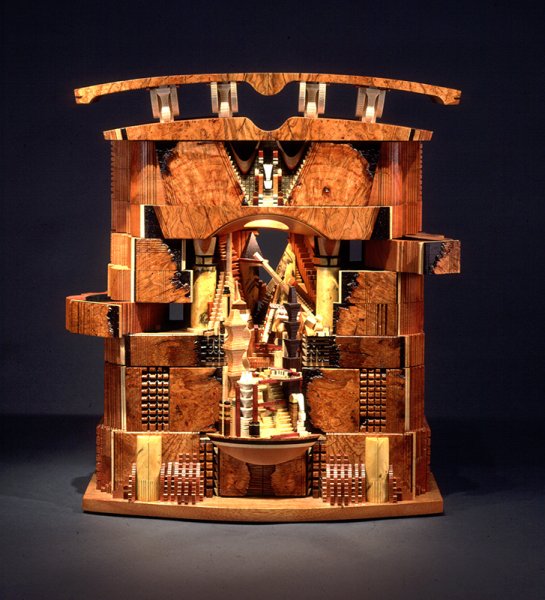 Landscape Box, 1997. The image of this box was used for the cover of Po Shun Leong Art Boxes. Private Collection.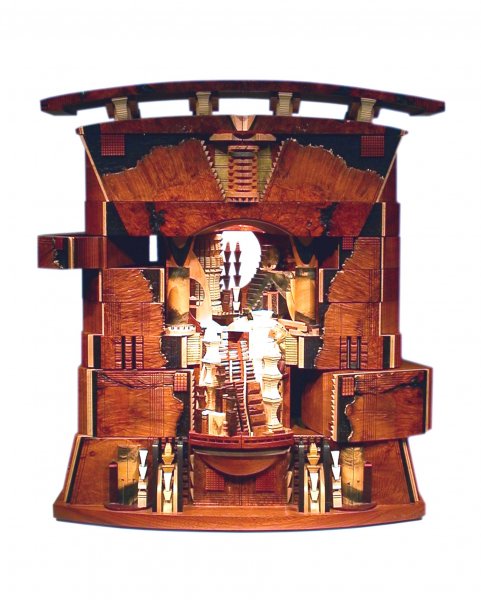 Landscape Box, 1998 Tullie House Museum, Scotland, Box Exhibition. Private collection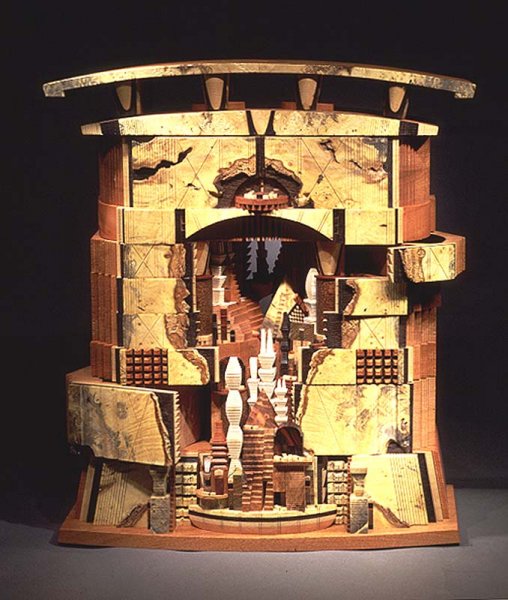 Landscape Box, 2000 Buckeye burl. Private Collection.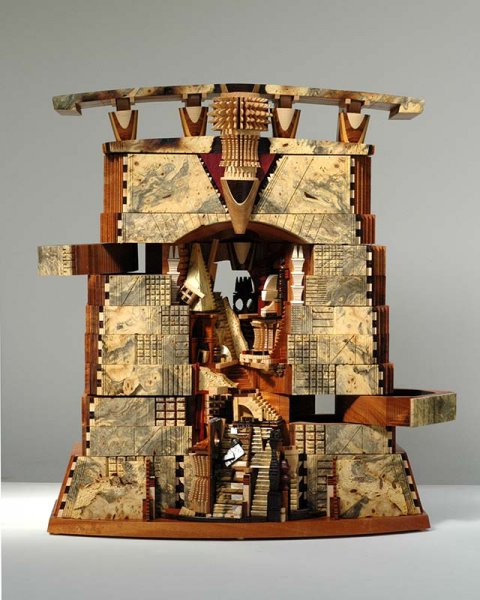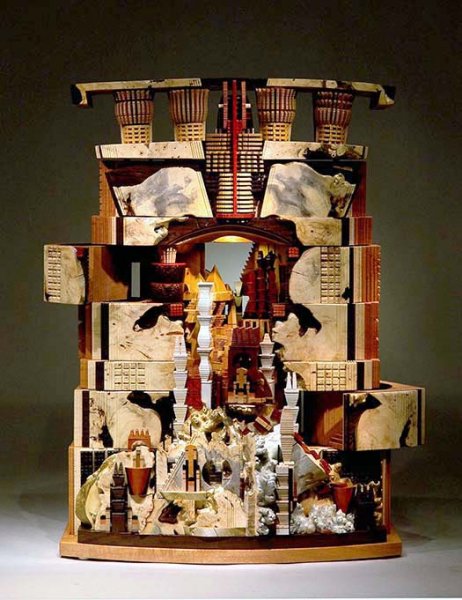 Landscape Box, 2010 For Boxes and their Makers Exhibition. Private Collection of Oscar Fitzgerald.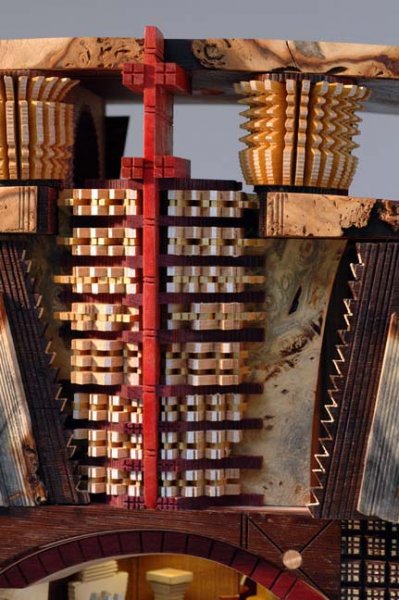 Detail, Landscape box of the previous image.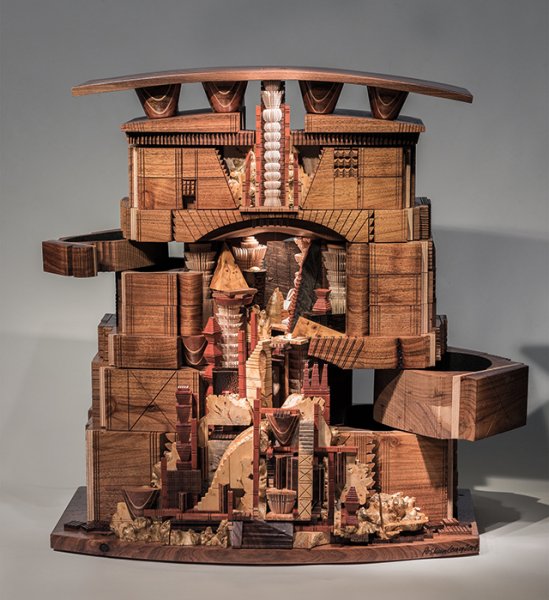 Landscape Box, 2014. Exhibited at the Emeryville celebration of the Art, California. The acacia wood was rescued from the Oakland firestorm of 1991. The wood had been drying naturally in my studio until used in this box. This is probably the last Landscape box in the series to be made.
Return To Top