Windfall Goose Bowl
David Fisher
2015 Size H: 8.75 in W: 5.25 in D: 22.75 in
In a private collection
I found this stylized goose bowl in the curve of a wind-fallen cherry tree. Grain flowing through the form allows for lightness, and the line between the sapwood and heartwood flows right along the piece from the tail through the neck. The tree has truly been a design partner with this piece.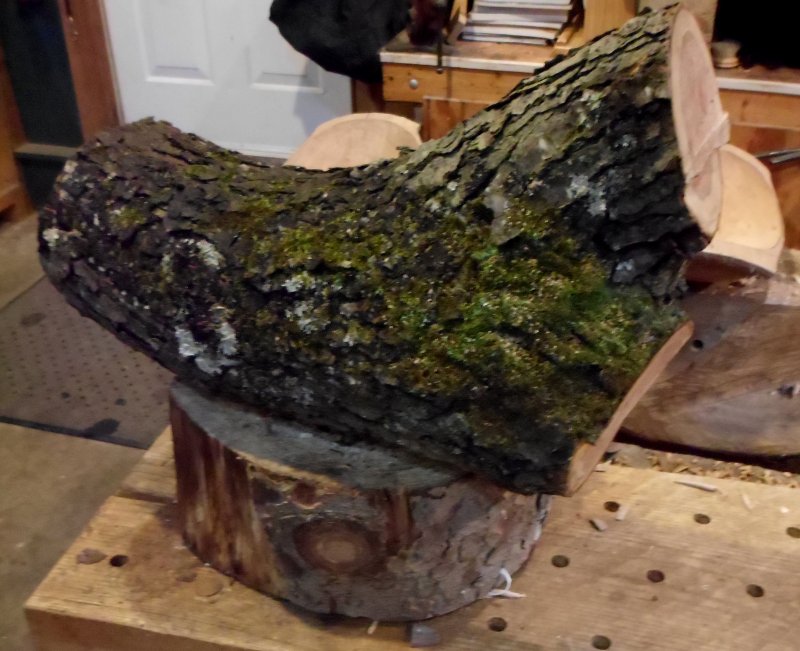 The future piece sits in the upper portion of this Y portion of cherry tree.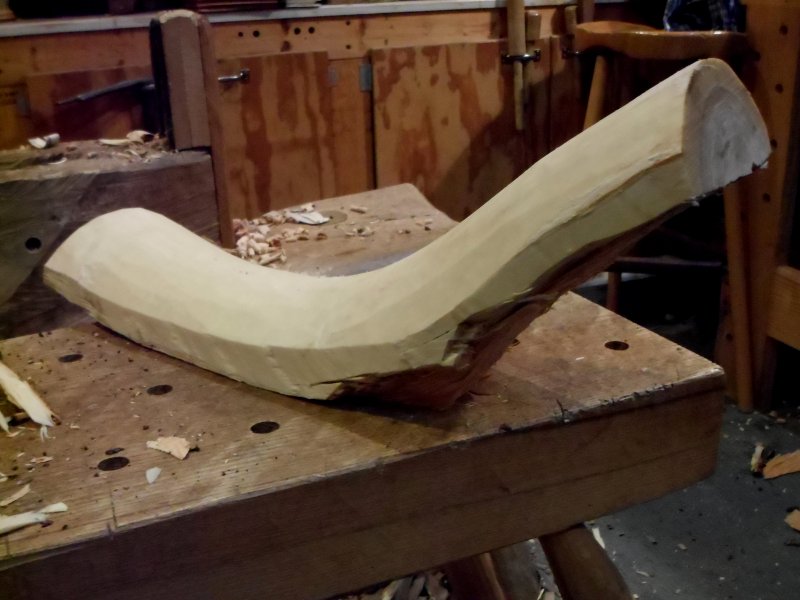 After splitting and some preliminary hewing with an axe, the piece is ready for further sculpting with axe, adze, knife, and gouge.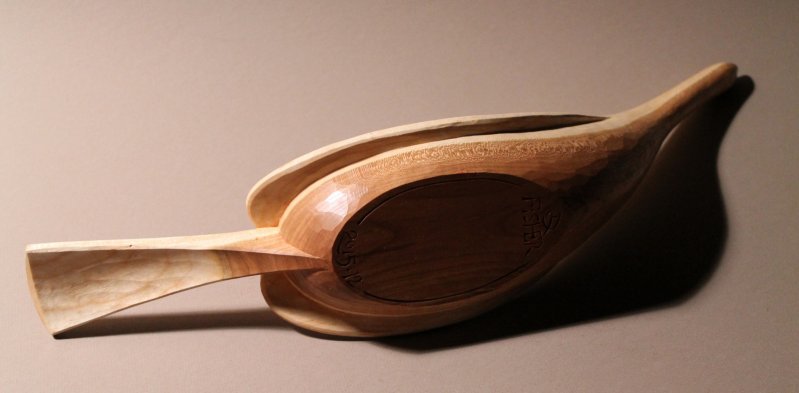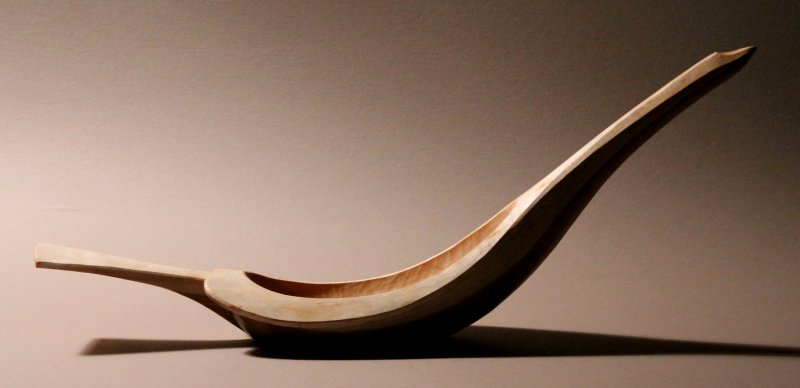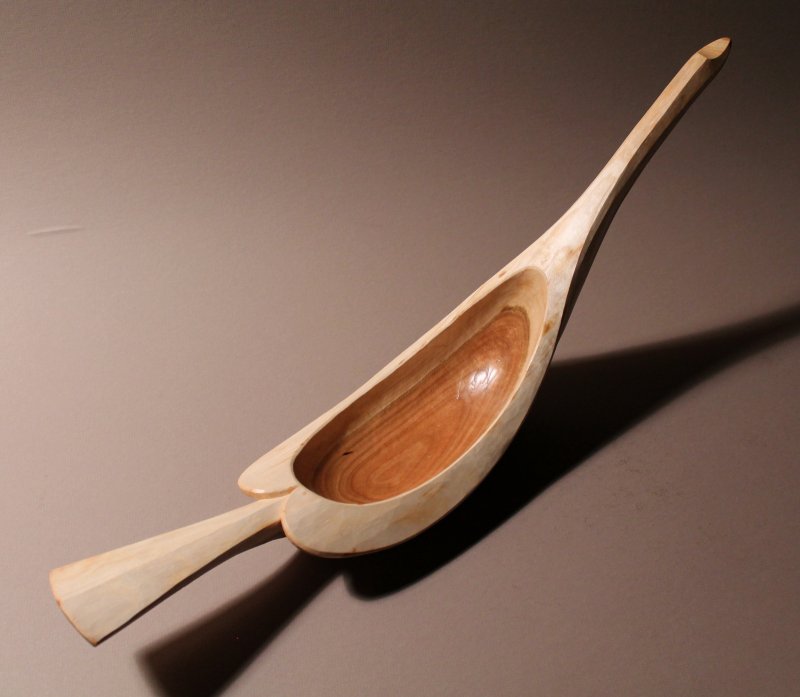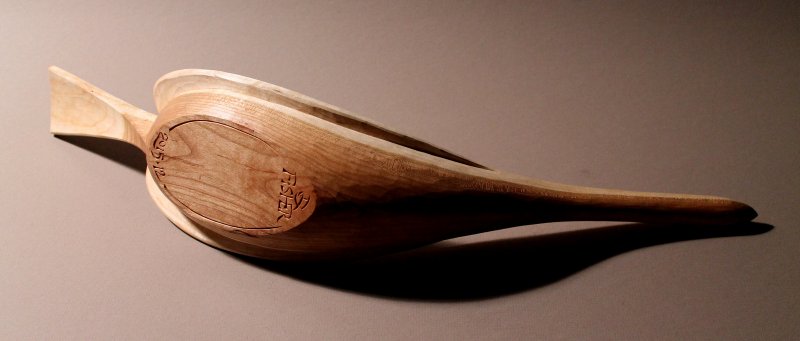 Return To Top