The City of Perpetual Reflection
Jay Rogers
2012 Size H: 11 in W: 35 in D: 23 in Weight: 30 lb
Available for Purchase
The Ideal City was a concept that inspired many Renaissance architects and artists, among them Luciano Laurana, whose well-known painting in Urbino by that name was the starting point for this study in Renaissance clarity and sense of balance. I focused on the foreground of the wells and three buildings, and decided to try to capture the sense of perspective in the painting by setting the buildings against a mirror backdrop. I heightened the reflectivity by setting the buildings on a plaza of etched mirror. The roof of the central temple lifts off to reveal an interior finished with arches and columns, and the buildings to the left and right each have three compartments, including a drawer that pulls to the outside. The woods are cherry and English maple.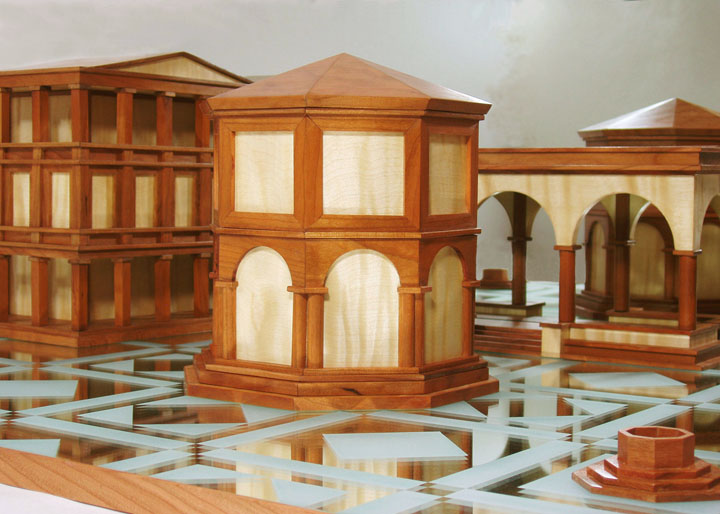 This is a close-up of the temple, which you can see reflected in the mirror backdrop.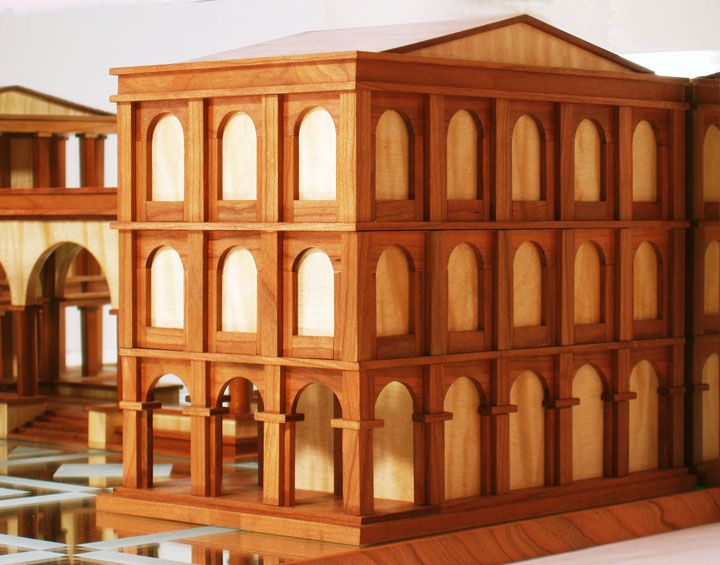 This image shows the outer face of the building on the right of the temple. The roof lifts off of the top level, a drawer pulls out from the center level, and there is a secret compartment on the first level.
Return To Top