bip
Matt Werner
2010 Size H: 28 in W: 10 in D: 10 in
Available for Purchase - $3,500
I caught this fellow—probably a band-geek—on his way home from school. I had some fun with the inlays. Sculpted in prima vera, English sycamore, teak and mesquite, with inlays of holly, chak-te-koke, ebony, vera, and breadfruit, on a base veneered with buckeye burl. Finished with wood bleach, aniline dyes, acrylic polyurethane, steel wire and enamel.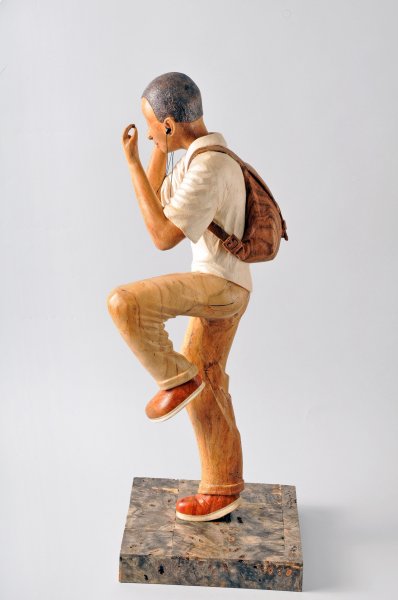 His shirt is bleached English sycamore, pants are prima vera, arms and head are mesquite. The backpack is teak, and the shoes are chak-te-koke with holly soles.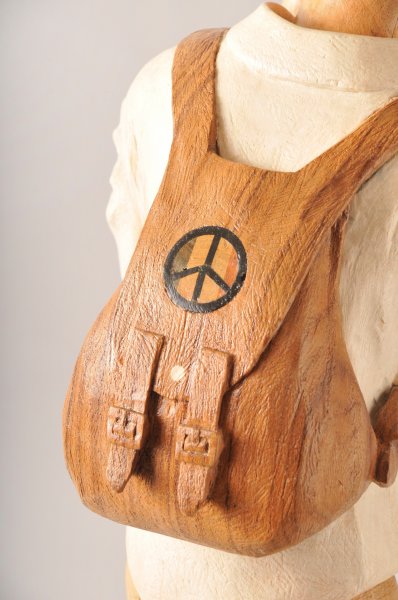 The patch on his teak pack is inlaid ebony, with a background of vera, breadfruit, and chak-te-koke (olive, yellow and red, respectively).
Return To Top