goth dancer
Matt Werner
2013 Size H: 30 in W: 14 in D: 18 in
Available for Purchase - $8,400
I like to deliver a trick in my work. From a distance, she's a lovely, shapely dancer—up close she's a striking goth with boots, studs and piercings. The point is, we're all beautiful in our own ways. Sculpted from ebony, pear and bloodwood, with inlays of breadfruit, bloodwood, vera and holly, and with gilded (22k gold leaf) metal jewelry and studs, on a walnut base. Finished with aniline dyes, enamel, charcoal and acrylic polyurethane.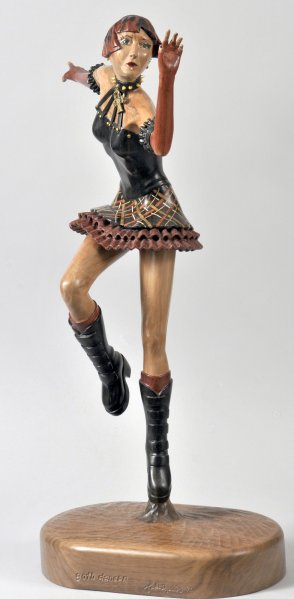 This is not painted or stained. The maroon wood is bloodwood; the black is ebony; the flesh color is pear.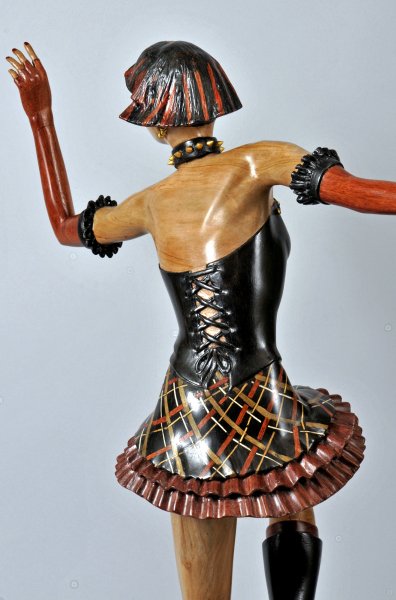 The plaid pattern in the skirt in inlaid pieces of bloodwood, holly, breadfruit and vera wood (maroon, white, yellow and olive, respectively).
Return To Top